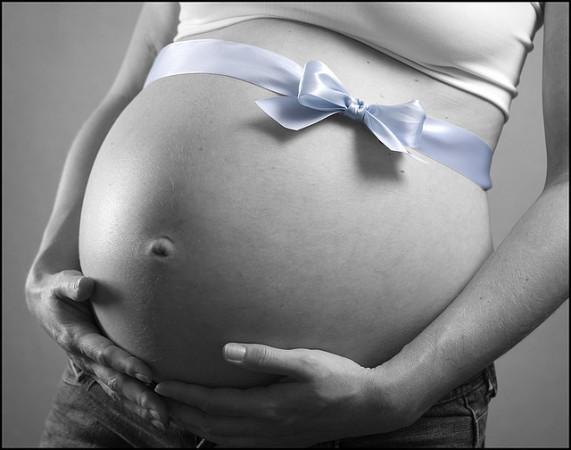 The Supreme Court on Tuesday (February 28) turned down the request of a 37-year-old Sulekha (name changed) from Maharashtra who wants to abort her 26-week-old foetus afflicted with Down Syndrome.
Older moms are likely to have smarter kids, a study reveals
The Supreme Court has turned down her request as per the 46-year-old Medical Termination of Pregnancy Act, which doesn't allow a woman to abort her foetus if the pregnancy is over 20 weeks old.
The law permits the termination only in extreme cases when the continuation of the pregnancy is likely to cause a grave injury to the woman's health and/or increases or induces a risk of abnormalities in the child.
But according to the panel of doctors in Mumbai's King Edward Memorial Hospital, Sulekha's baby has chances of survival and the case also poses no risk for the mother.
According to India Today, Sulekha's lawyer had pleaded with the bench of justices S A Bobde and L N Rao for a special consideration on humanitarian grounds but the judges turned down the plea.
The judges said: "It is sad that the child may suffer from physical and mental challenges and it's unfortunate for the mother but we can't allow an abortion. We have a life in our hands and we are also tied down by a law".
"Though everybody knows that children with Down Syndrome are undoubtedly less intelligent, but they are fine people," the judges added.
Sulekha in her plea had said the disorder could cause physical and mental retardation and the child would not be able to lead a normal and healthy life.
While countries like US and China allow termination of pregnancy after 20 weeks in case of severe foetal abnormalities or to protect the mental or physical health of a pregnant woman, the UK and Spain allow abortion till 24 and 22 weeks, respectively. India's Medical Termination of Pregnancy (MTP) (Amendment) Bill is yet to legalise the limit for abortion from the present 20 weeks to 24 weeks.
According to Sarojini Sahai, a gynaecologist at Delhi's St. Stephen's Hospital: "Pregnant women are generally asked to undergo tests around the 18th week to find abnormalities in foetus. Some reports take three weeks and we lose on the MTP cut-off time. A little extension will come as a boon to a lot of women."
Despite the bill which is pending since June 2014, there have been incidents of termination of pregnancies in extreme cases.
On February 7, a 22-year-old woman was allowed by the court to terminate her 24-week pregnancy on the ground that it would endanger her life. Another Mumbai-based woman was allowed to abort her 24-week-foetus after a report from the hospital suggested that the foetus would not be able to survive without the skull.