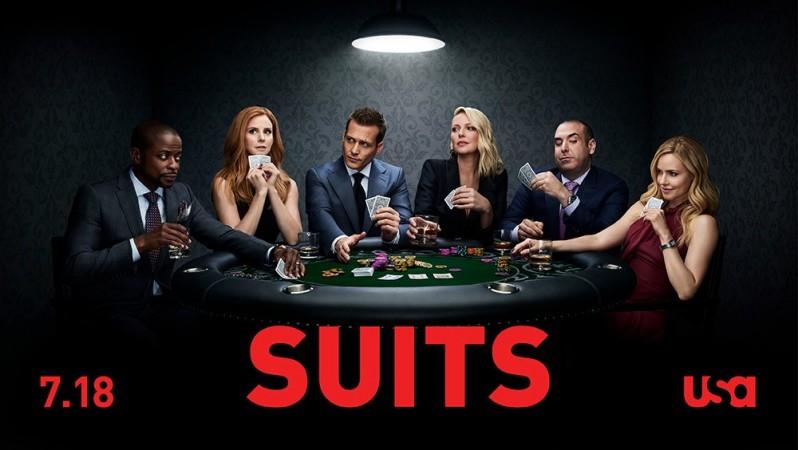 As promised, Suits Season 8 already has the Harvey Specter-Samantha Wheeler rivalry arc in the fast lane. Although both want what's best for the firm, they have conflicting ideas about how to solve cases. And that's two episodes of recap for you.
Do you smell a possible romance here? The kind that starts rough but blossoms into something brighter than the summer sun? Well, lets not get ahead of ourselves. The fact that Specter hasn't had a long-standing relationship with anyone (except for Dana Scott, with whom he shared an on-off liaison of sorts) shows how much the man is invested in the idea of romance.
In the third one, we will see Specter getting involved in a case with the firm's landlord. In the promo, he is shown to be rejecting the case as it may be a conflict of interest but somehow a lady pleads him into agreeing to fight it out for her.
Donna Paulson and Robert Zane both aren't impressed and they try in their own ways to make Specter reconsider on dropping the case, but he takes it up anyway. We will get to see how Specter misses Mike Ross and his instincts on the many cases they have fought over the years.
Clearly, Specter isn't over Ross and he will take some time with the moving on a bit. Off-screen, Specter's Gabriel Macht is equally overwhelmed that Patrick J. Adams (Ross) has quit the show. Talking to Harper's Bazaar about it, the actor said they would discuss ideas and generally have a good time while filming.
"The show started as a two-hander and became an ensemble—which I'm very grateful for — but Patrick and I would bounce ideas off of each other, and Patrick always comes with such integrity and intelligence that he was very much my partner in this journey," Macht was quoted as saying.
The fact that he isn't holding up well, shows in his choice of words. Macht said it was "touching" of Adams to say that he was a phone call away whenever he needed him. He further added that he feels the "void," but there's "solace" knowing that his partner has his back.
In other news, viewers seem to be missing Ross and Meghan Markle's Rachel Zane quite a bit. Although they still love the show, they are bummed about the two characters not being part of the intro.
Suits Season 8 Episode 3 is scheduled to air on August 1, Wednesday.