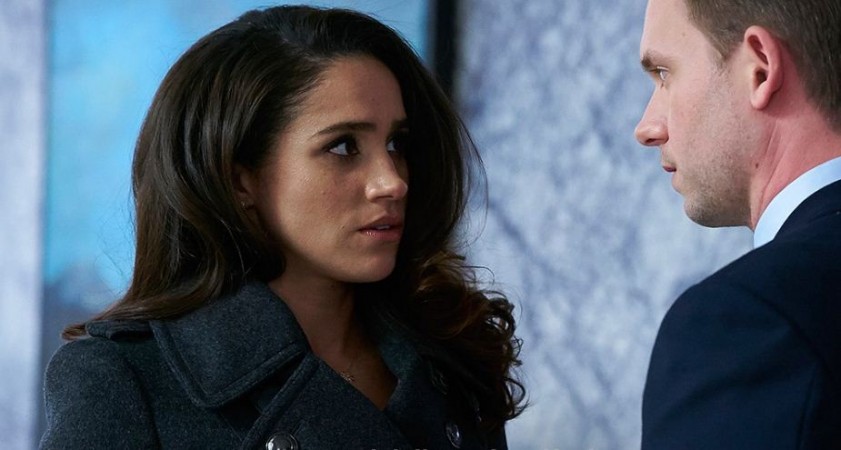 Season 5 finale of "Suits" disappointed and enamoured fans in equal measures by making Mike (Patrick J Adams) face the consequences of his actions and sending him to jail. The spectacular season finale has impacted suitors so much that they have started speculating about what to expect from the upcoming episodes of the USA Network drama, even though an official date for Season 6 is yet to be announced.
Historically speaking, "Suits" has always premiered new seasons in June and July, which allows us to safely assume that Season 6 will debut in another couple of months. We already know that the show will pick up exactly where Season 5 left off, the night of what should have been Mike and Rachel's (Meghan Markle) wedding day.
This would give fans the spectacular opportunity of watching Mike navigate through the threats in prison and implementing his impressive photographic memory to survive. Fans will remember how afraid Harvey (Gabriel Macht) was about Mike's time in prison, even fighting with his protégée to ensure that he was tough enough to stand up for himself.
Also Read: Eight 'Twisted Sisters' join 'Bad Girls Club'
There is a strong possibility that Mike might get his law degree while in prison, especially considering his moving closing statement during the trial. Being a lawyer is in his blood and he wants to protect those who need protection. Being a lawyer would allow him to do that even if it means he has to be a different kind of lawyer than he used to be.
Meanwhile, the story of Jessica (Gina Torres), Harvey and Louis (Rick Hoffman) building the empire of Pearson Specter Litt back from the ashes would happen simultaneously. Suitors will finally get to see why Jessica is respected and feared in the upcoming season. The trio working from ground zero also would ensure that no one is able to challenge the presence of Pearson, Specter or Litt on the walls of the firm.
There are also rumours about Rachel's pregnancy among fans, along with other amazing plotlines that would work great for "Suits" Season 5. Here are some of them: