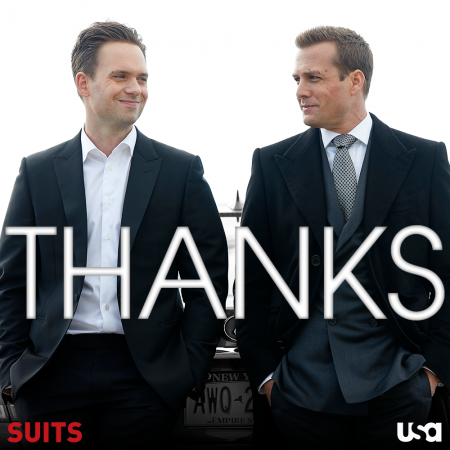 Fans of "Suits" know that in the previously aired Season 5 Episode 16 titled "25th Hour," Mike (Patrick J Adams) decided to take a plea deal and go to prison, thereby insulating his friends at Pearson Specter Litt. The episode marked the season finale, but fear not, because "Suits" has already been renewed and fans will hopefully get to see Pearson Specter Litt growing back to its former glory soon.
An official premiere date has not been set for Season 6 of "Suits." However, our best guess for Season 6 Episode 1 air date would fall in June or July 2016, considering the preceding seasons had all premiered around the same time.
What we do know for a fact is that when the show returns, Mike will still be in prison, Rachel (Meghan Markle) will still be heart-broken, Harvey (Gabriel Macht), Jessica (Gina Torres) and Louis (Rick Hoffman) will have a law firm to build from the scratch. The new firm that they build together will deserve the name "Pearson-Specter-Litt" because everyone else has left after Mike took the plea deal.
Also Read: Will Delphine return in "Orphan Black" Season 4?
In an interview with the Hollywood Reporter, show-runner Aaron Korsh said that the show will avoid any sort of time jump/flashback method of storytelling in the coming season.
Korsh explains, "Much of the time when we land on a huge, earth-shattering event in our world, we contemplate a time jump. It's probably just the way I think about things, but I always end up feeling like if we're just going to time-jump out of it, what was the purpose of ending there?"
Korsh further clarifies that the episode that they are building currently will see Mike spending his first day in prison and the rest of the characters coming back to an empty firm.
If fans will follow Mike during his time in the prison, does it mean he will put his legal knowledge to good use and help the people in prison fight their case? Could he also get his law degree from prison and return to the outside world as a legitimate lawyer?
We will try to find answers to these questions and uncover more spoilers ahead of the Season 6 premiere. So don't forget to check back here for regular updates and fan theories.