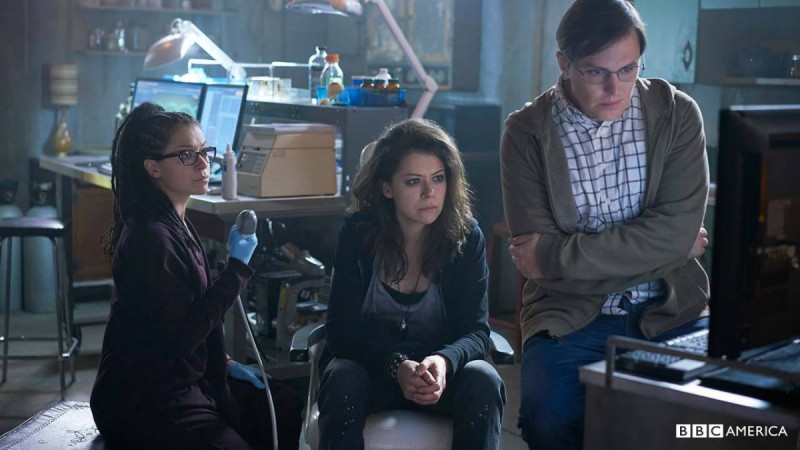 The premiere of "Orphan Black" Season 4 is over a month away, and fans have already started speculating about what can be expected from the sci-fi show. The upcoming season, much like its predecessors, will have 10 episodes and is expected to introduce more clones of Sarah, all of who, are portrayed by Tatiana Maslany.
It is understood that the new season will take fans back to the beginning, when Sarah had witnessed the suicide of Beth. Fans know that Beth was the only known clone to have searched for answers regarding her birth and having got too close it to, she committed suicide. Sarah will follow her path in the coming season, and much like her clone, she too is expected to fall down the rabbit hole.
In the recently-released teaser for the upcoming season, the Seestras' voice over says, "Burning with curiosity, she ran across the field and down a large rabbit hole. Never once considering how in the world she will get out again. Not a moment to think about stopping herself,Before she found herself falling. She tried to look down and make out what she was coming to...But it was too dark to see. Down, down, down...The only way forward is to go back."
Also Read: Luke Youngblood aka Sid teases 'Galavant' Season 3 in exclusive interview
Meanwhile, a new clone named M.K is expected to emerge from the shadows and educate Sarah regarding the experiments that created them. She is described as a dark, mysterious and traumatised loner, making her obviously dangerous.
Many fan theories making rounds on the internet claims that Season 4 will see the death of one of the LEDA clones. Cosima, who has been sick since the end of Season 1 seems to be a popular choice for the same, while Alison, who is one of the most integral clone,s could also be heading gravewards.
Delphine's (Évelyne Brochu) death in the Season 3 finale, on the other hand, still has fans traumatised. They are hoping they she will come back soon, and is merely warped by the Neos and can be brought back through Cosima's love.
Don't forget to check back here for more spoilers and fan theories ahead of "Orphan Black" Season 4 premiere on April 14.