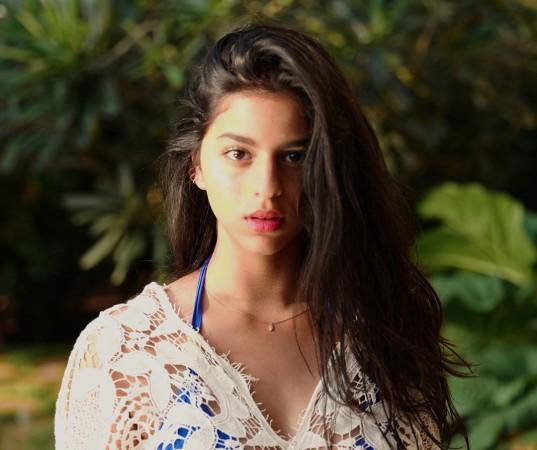 Shah Rukh Khan's son Aryan Khan and daughter Suhana Khan have been the most popular star kids in Bollywood since they became active on social media. The star kids have been sharing a lot of photos and stories on Instagram.
Suhana shares a lot of pictures with her B-town besties, she has been making heads turn with her sexy photos, which totally point out that she is on her way to becoming a star just like her father.
Recently, Suhana was seen pampering her school friend with a hair spa. She was also spotted earlier in another video of her playing musical chairs with her friends.
Meanwhile, Shah Rukh Khan has talked about Suhana making a career in whatever she wants to do only after she finishes her graduation. He also requested the media to stop hounding his daughter as she was regularly being followed around by the paparazzi.
Talking about Suhana's career, Shah Rukh had earlier told India Today, "You need to be a minimal qualification of a graduate before you even think of coming and learning anyway. Go out, do some theatre, finish your schooling, finish your college, then study for a couple of years about acting."
He had also said, "But bringing them on a set and saying, 'this is Shah Rukh Khan's daughter', as a matter of fact, will give them less life lessons because they will treat her like a star's daughter. That's not cool. I think she should just be treated normally in school, college, by teachers. I don't want her to go out there and prove her worth as a great actor to someone. I think she's a great actor. She really likes it. If the passion is retained in the next two/three years, come and act. But at this point, no, none of them are thinking of coming and joining films as actors."
Related
Hand-me-down: Suhana Khan wears mom Gauri's kurti at Taj Mahal [Photo]
SRK's daughter Suhana Khan trolled for jutting her butt out while posing
Suhana Khan chills in bikini, fans call her SRK's mirror image