https://data1.ibtimes.co.in/en/full/764941/alia-bhatts-intimate-scene-be-removed-gangubai-kathiawadi.jpg
Kiccha Sudeep has turned 50 on Thursday, 2 September. The Kannada superstar is flooded with birthday wishes from fans, well-wishers, and celebrities cutting across language barriers.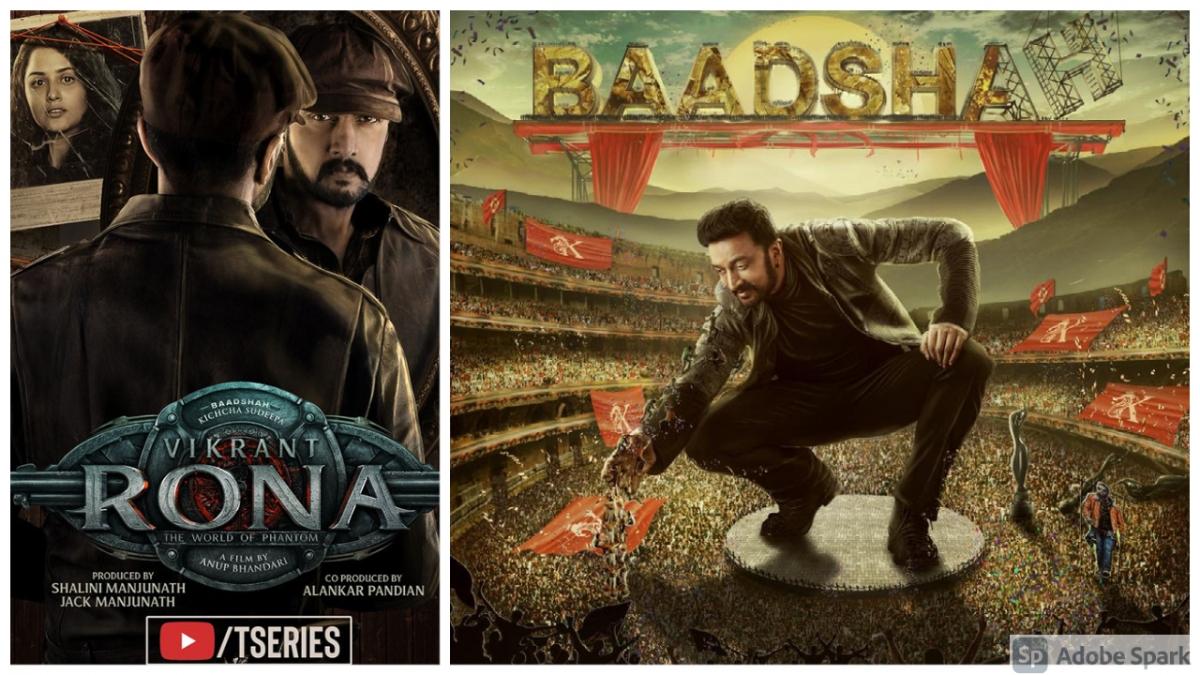 Sudeep has celebrated his special day by cutting the cake with his wife Priya and family members. Like last year, there are no public gatherings or celebrations due to the Covid-19 pandemic. However, it did not stop his fans from having a virtual celebration.
Many fans cut the birthday cakes at their respective places and shared the pictures on social media sites. Also, they made the day memorable by trending multiple hashtags to make this special occasion the talk of the town.
To make fans happy, a promotional video titled 'Deadman's Anthem' from Sudeep's upcoming film Vikrant Rona was unveiled and it met with a stupendous response from the fans. It is a 1.21-minute video packed with eye-pleasing visuals.
Last but not the least, the wishes from the celebrities only doubled the joy of the fans. Check out their wishes to Sudeep.
Mirnaa: Wishing our Baadshah, : sir a very happy birthday ! Always in awe of your personality and performance. Have a blockbuster year ahead sir. #HBDKicchaSudeep Also, loved the glimpse of #VikrantRona Sparkles
@anupsbhandari Raising hands
Ganesh: sir Party popperParty popperParty popper All the best for your future ventures Smiling face with smiling eyes
Your passion, obsession, dedication towards the cinema n cricket is impeccable. Stay with it,stay blessed,cheers Clinking beer mugsBirthday cakeBirthday cake
Pranam Devaraj: Wishing you a very happy birthday @KicchaSudeep. Have a fabulous year ahead Red heart
Arjun Janya: @KicchaSudeep Sir your birthday is actually the perfect opportunity for me to tell you how truly blessed I feel for having had a godfather like you in my life sir ! God bless you, my dearest godfather Folded handsFolded handsFolded hands
Vedhika: Happy happy birthday @KicchaSudeep sir. Wish you a fabulous year and great health.
darling krishnaa: Happy Birthday @KicchaSudeep sir.. Vikrant Rona visuals looks stunning and you are just awesome in it .. waiting for the release and have a blast sir
Dhananjayan Govind: Happy Birthday @KicchaSudeep sir, a versatile & fabulous actor. Wishing him a fantastic year ahead BouquetBouquetBouquet
Sivakarthikeyan: #VikrantRonaGlimpse Looks very interesting @KicchaSudeep sirThumbs upSmiling face with smiling eyesHappy birthday and best wishes sir Red heartThumbs up
DrShivaRajkumar: Happy Birthday @KicchaSudeep.. wishing you good health and wealth always
Gautham Karthik: Wishing a very Happy Birthday to @KicchaSudeep sir. Heard great things about
@VikrantRona and the Glimpse justifies it. Smiling face with smiling eyes
AP Arjun: Many many happy returns of the day to @KicchaSudeep sir...May this day filled with happiness and the coming year brings you more n more success Birthday cakeParty popperand #VikranthRona deadman's anthem looks fabulous Ok handOk hand
https://youtu.be/6Zu56qzH_6w
Sathish: Happy birthday @KicchaSudeep darling. Have a great year with lots of success. Miss uuu lot darling Hugging faceHugging face
: Happpyyyyyy birthdaayyyyy
@KicchaSudeep we have to stop missing each other in the same city and meet soon..!!! Have a blasstttt...louuuuu youuuu... Hugging faceHugging faceHugging faceHugging face see you soonlyyyyy....
Santhosh Ananddram: Happy Birthday sir @KicchaSudeep #VikrantRona looks stunning Raising handsHave a Fantastic year Ahead Thumbs up Love youRed heart
Genelia Deshmukh: Dearest @KicchaSudeep Happy Birthday to one of the nicest people I have ever met..
Wishing you loads of love, best of health and happiness VC SeedlingSeedlingSeedling
Rakshit Shetty: Wow! Such rich visuals,
@KicchaSudeep sir's magnificient screen presence, intense backgroud score by Ajju. Each element in this teaser is par excellence. My best wishes to the entire team of #VikrantRona Hugging face
@anupsbhandari @JackManjunath @AJANEESHB
Kriti Kharbanda Crown: Here's Wishing @KicchaSudeep Sir, A Happy Birthday! Birthday cake Wishes from
@kriti_official fan's BouquetSlightly smiling face
#HappyBirthdayKicchaSudeep #HBDKicchaSudeep
Best Wishes For #VikrantRona & #Kotigobba3 Smiling face with smiling eyes
Arya: Happy birthday @KicchaSudeep sir Hugging face wishing u the best
Have a great year ahead.. can't wait to watch #VikrantRona after seeing the glimpse Smiling face with heart-shaped eyesSmiling face with heart-shaped eyes
Congratulations @anupsbhandari brother and team.. It's rocking Clapping hands sign
@nirupbhandari @AJANEESHB @shaliniartss
SRIIMURALI: Happiest Birthday @KicchaSudeep Brother... wishing you Happiness and Good health always.
srujan lokesh: Wishing u a very happy birthday @KicchaSudeep may god bless u with all health and happiness.
venkat prabhu: Very happy bday chief @KicchaSudeep have a great one!! #VikrantRona
Priyanka Upendra: Happy birthday Sudeep avare..wishing you a blessed and beautiful year ahead filled with love , happiness and success!!
@KicchaSudeep @iampriya06
Suniel Shetty: A very very Happy Birthday to you @KicchaSudeep May the coming year be blessed with lots of love, joy and prosperity. Black heart
Related
Raai Laxmi Prays at Ajmer Dargah; Gets Slammed for Visiting Muslim's Place of Worship
Samantha Wishes Father-in-law Nagarajuna on Birthday; Shoots Down Rumours of her Divorce with Chaitanya
KGF Makers to Join Hands with Ajith and Sudha Kongara for Thala 62