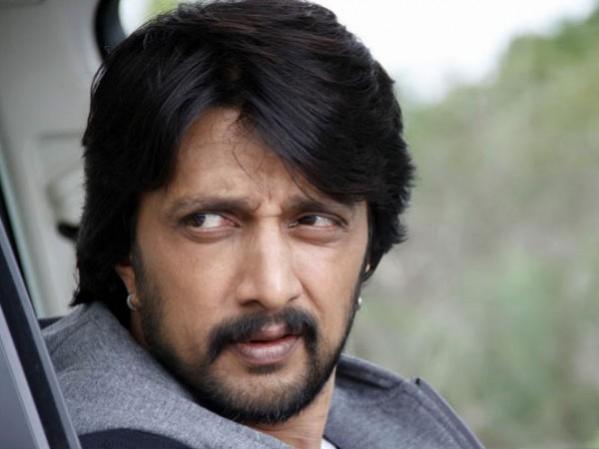 Kiccha Sudeep has extended his moral support to Rakshit Shetty and Rashmika Mandanna, whose rumoured break-up has become a subject of debate on local TV channels. The actor has found maturity in the way the actor responded to issue. Rashmika Mandanna and Rakshit Shetty engagement pics.
"That's dignity n maturity Rakshith . Stay blessed my friend. ..................... Public personalities dsnt mean emotions need to be public too isn't it?? Everyone deserves a bit of space my frnzz,,n it isn't too mch one can ask for. . [sic]" Sudeep tweeted.
His response comes after Rakshit Shetty came in support of Rashmika Mandanna, who was held responsible for the break-up citing that her ambitions killed their relationship.
Rakshit and Rashmika's got engaged in July 2017 after falling in love during the making of their blockbuster movie Kirik Party. However, their relationship has reportedly ended for the reasons best known to them with their engagement being reportedly called off.
However, a few channels have been speculating many reasons behind the break-up.
Find the complete text of Rakshit's letter to media and fans here:
To Respected People!
I had announced that I will be off social media to concentrate on other things. But I had to come back in order to clarify a few things, for what has been playing it from the last couple of days has been literally snatching away everything a person loved and lived for!
You all have formed opinions about Rashmika. I don't blame any of you because that's how it is projected. Everyone of us believe what we see and what is said. But it need not be true. Most of the time we come to a conclusion without even thinking from another perspective. I have known Rashmika for more than two years and I have known her better than any of you. There are many factors which are acting here. Please stop judging her. Please let her be in peace. I hope everything comes to a conclusion soon and you all will know the reality. Please don't go by any media news. None of them have first hand information from me or Rashmika herself. Many are creating their own news for their requirement. Assumptions are not reality.
Keeping this page live for few days so that this message is conveyed to everyone. I will be back when It's really needed and me leaving social media has nothing to do with any of this. I only want to concentrate on work since social media was getting addictive ☺
Regards
-Rakshit Shetty