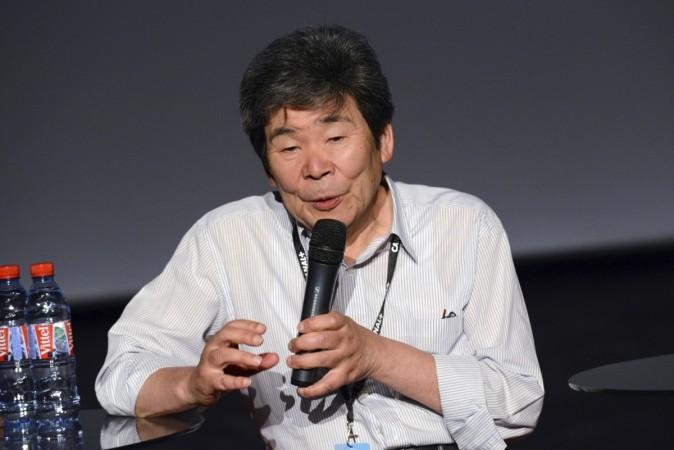 One of the most iconic Japanese animated movie directors Isao Takahata has passed away, April 5, at the age of 82. Takahata, who co-founded Studio Ghibli along with renowned animator Hayao Miyazaki, was dealing with various health issues lately, according to Yahoo Japan.
His most recent film The Tale of the Princess Kaguya earned much acclaim worldwide and also received Academy Award nomination for Best Animated Feature. But his 1988 film Grave of the Fireflies is still regarded as one of his best works.
Here are five of the animated classics directed by him.
Grave of the Fireflies (1988)
A moving tale of two orphans set against the backdrop of World War II. The anime shows how American firebombing separated a young boy and his little from their parents during the war and how they struggled to survive in the Japanese countryside afterward.
Castle in the Sky (1986)
A young boy finds a girl floating down from the sky while escaping a mid-air collision through a magic crystal. And, then they discover that both of them are in search of the mystical floating city Laputa and a floating castle as well.
Only Yesterday (1991)
An unmarried 27-year-old career oriented woman travels to the countryside to visit her sister's family. During the train journey, she reminisces her childhood in Tokyo.
My Neighbors the Yamadas (1999)
Based on a very popular Japanese comic strip, the movie revolves around the life and adventure of a quirky family in contemporary Japan.
The Tale of Princess Kaguya (2013)
A tiny girl, who is found inside a bamboo stalk by an old bamboo cutter and his wife, grows quickly into a mysterious young princess. She enthralls all who encounter her and orders all her suitors to complete nearly impossible tasks.
Saddened to hear reports from Japan that Isao Takahata has passed. His films have inspired me for years. A major loss. RIP. pic.twitter.com/YcR1EzrntV

— Chris Stuckmann (@Chris_Stuckmann) April 5, 2018
Today, one of the masters of film has died. A director with an unparalleled ability to capture the joy, wonder and also sadness of life. He is sadly no longer around with us, but his spirit will always remain in the many he influenced. rest in peace, Isao Takahata.

— Abel Toy ? (@Abel_Toy) April 5, 2018