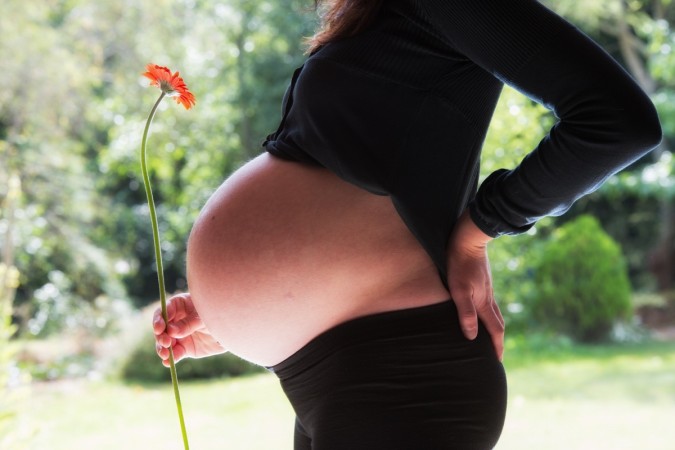 A student gave birth to a baby girl during an exam at a high school in Makkah, Saudi Arabia. The "home-student" went into labour when she sat for her English exam.
Home student refers to those who do not attend regular classes at school but sit for exams. The woman, identified as Zuhoor, was about to start her exam when the contraction started. During the exam, she screamed and that triggered panic among other students, Gulf News quoted Saudi daily Okaz as reporting.
School supervisors rushed in to help her when she screamed in pain and at that moment, she informed them that she was in labour. She told the school authorities that she was not expecting she would go into labour on that day.
The school authorities immediately called an ambulance to take Zuhoor to hospital, but she gave birth to a baby girl before the ambulance arrived. Two women working in the school helped Zuhoor to deliver the baby.
"She gave birth to a baby daughter before the ambulance arrived," Okaz quoted Ruqaya Husawi, the school principal, as saying.
The mother and the baby were later taken to the hospital. The baby girl was named Zainab.
Zuhoor said she was thankful to the school for "their commendable management of the unexpected situation and for the kind assistance she received while giving birth."
Meanwhile, this is not the first instance when a pregnant woman gave birth in school. In 2003, a teacher in Texas gave birth right in her own classroom. Rhonda Schafer, the Texas teacher, was due on November 6, 2003, but she gave birth early.
She delivered the baby in the classroom with the help of school nurse and another teacher, ABC reported.
"Everyone kept saying 'breathe, breathe but don't push. Wait for the paramedics.' And I was trying to tell them frantically, the baby's not waiting," Schafer said in 2003.