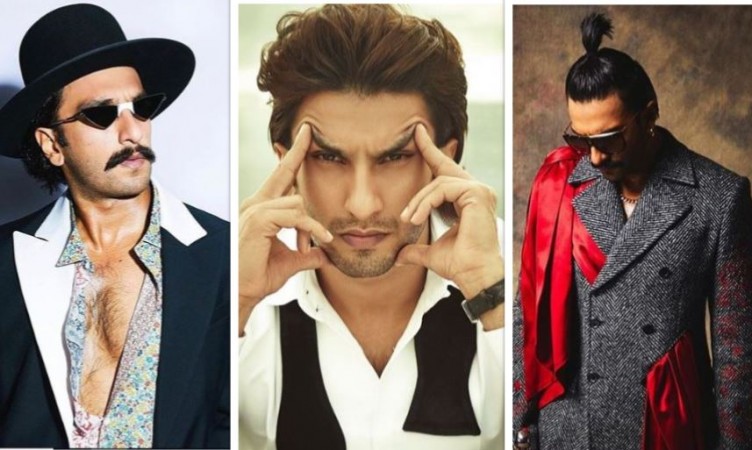 Ranveer Singh is known for his eccentric dressing style. Experimenting to flaunt some of the most bizarre and quirky clothes, Ranveer always manages to grab attention. And wifey Deepika Padukone is just the opposite. Not experimenting much with her looks, Deepika always opts for graceful, fabulous attires.
So it doesn't come as a surprise when Deepika makes sure that Ranveer doesn't baffle her parents with his unconventional styling. Revealing about the same, Deepika said that every time Ranveer has to attend a 'Padukone event' he is asked to wear a white t-shirt and blue jeans. Apart from this, black pants, blue jeans white crisp shirts, round neck T-shirts are some of the things Ranveer is allowed to wear during family functions. Deepika also added that if there is a particular place Ranveer has to go for the shoot or is expected to carry on in a certain get-up, in that case, he visits her parents in the same look.
Deepika Padukone's recent 'Hi Daddie' comment on Ranveer's Instagram live chat had created an uproar as many thought that Deepika is hinting at her pregnancy. Talking about the same, Mrs Padukone said, "I'm not surprised (by the rumours), we're not surprised by it at all. Do we intend on having children? Of course we do, we both love kids. But do we intend on having children anytime soon? Absolutely not! We're too selfishly at this point focused on our careers and I don't think it would be fair to have kids at this point. We're not even thinking about kids. I think it's sad that society kind of puts itself and people in this rut that okay you are dating for so long toh shaadi kab hogi, shaadi ke baad bacche and then grandchildren. It's almost like it's the said expectation."
Deepika and Ranveer would be seen together in Kabir Khan's '83 where Ranveer would be playing the role of Kapil Dev and Deepika would be seen playing his onscreen wife.