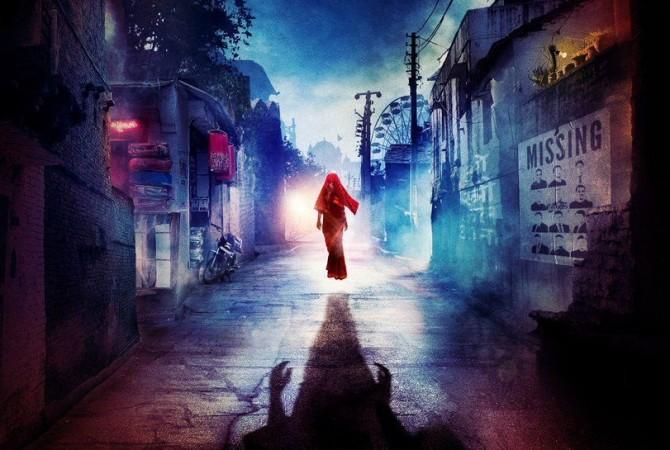 Stree, which is based on Bengaluru's mystical and mythical urban legend "Nale Ba" (meaning "come tomorrow" in Kannada) during the 1990s, has become a money well for its producers.
Featuring Rajkummar Rao and Shraddha Kapoor in lead roles, the movie destroyed all the estimations and expectations by performing exceptionally at the domestic box office.
According to trade analyst Taran Adarsh, the movie, which was released in 1950 screens across India, has already recovered a substantial chunk of investment from non-theatrical avenues, while the all-India theatrical biz is an added bonus.
Stree, in its opening week, has emerged as the clear winner at the box office. Here is the day-wise break-up of its box office collections - Fri 6.83 cr, Sat 10.87 cr, Sun 14.57 cr, Mon 9.70 cr, Tue 6.37 cr, Wed 6.55 cr, Thu 5.50 cr. Total: Rs 60.39 cr.
The movie will be taken off from a few screens [Week 1: 1950; Week 2: 1770] in the second week in India because of the three new movie releases this Friday - Paltan, Gali Guleiyan and Laila Majnu. However, the Dinesh Vijan production, directed by Amar Kaushik, is expected to rake in moolahs because of the strong word of mouth among the audience.
During the 1990s, it was believed that a witch used to haunt Bangalore before it was urbanised like it is today. According to popular belief, a witch used to roam around the city at night and knock on random doors.
People then came out with an apparent solution and wrote "nale ba" (meaning 'come tomorrow' in Kannada) on the house doors. And the witch would leave the door without knocking or calling after reading the words only to come the next day and the same would repeat.
Stree had an unusual ending which left many questions unanswered. Vijan said that the sequel will unfold every mystery that left many people figuring about the conclusion including Shraddha's backstory adding that it will be like a trilogy.
Vijan, who along with filmmakers Raj Nidimoru and Krishna DK hit the bulls eye with Stree, hopes that Stree 2 will go on floors by the end of 2019.