The Telangana government has been leaving no stone unturned for the next-week visit of US President Donald Trump's daughter and advisor Ivanka Trump. After shifting beggars to ashrams, the Greater Hyderabad Municipal Corporation (GHMC) is now apparently trying to make the city "stray-dog free."
Dog lovers in the city have said they have seen fewer dogs in Banjara Hills, Jubilee Hills and other surrounding areas. Manish, an independent animal rescuer, said there are at least 15 stray dogs in Narne Road in Hyderabad, but over the past 48 hours, not even a single dog has been seen in that area. Manish said his friends in other areas have also reported the same issue.
"They say that a number of street dogs have been picked up by the civic corporation in the last two days," Manish told the Quint.
Also Read: Woman who worked in London, US Green Card holder among beggars held in Hyderabad ahead of Ivanka Trump's visit
While animal-lovers claim the dogs have gone missing, residents of Jubilee Hills and Banjara Hills have accused the GHMC of poisoning stray dogs.
Residents have told Deccan Chronicle that stray dogs in the area have been found dead or seriously ill with symptoms of poisoning, such as fainting and frothing at the mouth.
"These dogs are very friendly and have never bitten anyone. My dogs have not come back after being picked up," a resident of Jubilee Hills told the publication on condition of anonymity. The resident said doctors have confirmed that the "dogs had been poisoned."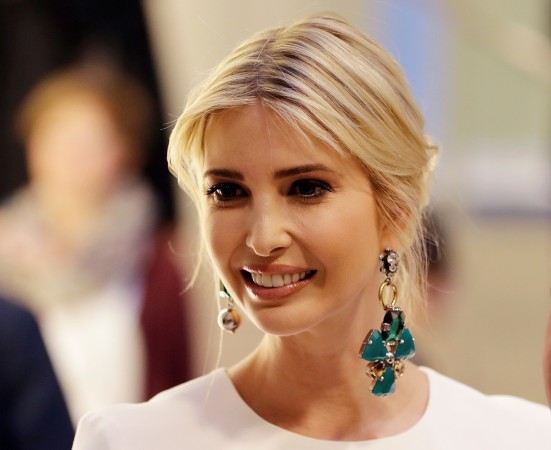 However, Pradeep Nair, founder of Animal Warriors India, told the News Minute that the dog-poisoning case is two-three weeks old.
"Another animal rescue organisation had found a dog which was frothing at the mouth and fainting. The doctor did confirm that it was a case of poisoning. However, the dog could simply have eaten something poisonous from the garbage or something," he said.
Corporation officials have maintained that their actions are routine and have nothing to do with Ivanka's visit.
"In a day we round up up to 15 stray dogs. Even now what we are doing is part of the ABC programme. We will operate on them and then keep them in the shelters we have for five days or so. Once they have recovered, we will release them back into the same areas," JD Wilson, Assistant Director at the Veterinary Department (Central Zone) at the GHMC, said.
A "clean-up drive" in Hyderabad has resulted in the shifting of around 235 male and over 130 female beggars to Ananda Ashram at Cherlapalli jail on November 11.
The drive happened days before Ivanka's visit to attend the Global Entrepreneurship Summit.