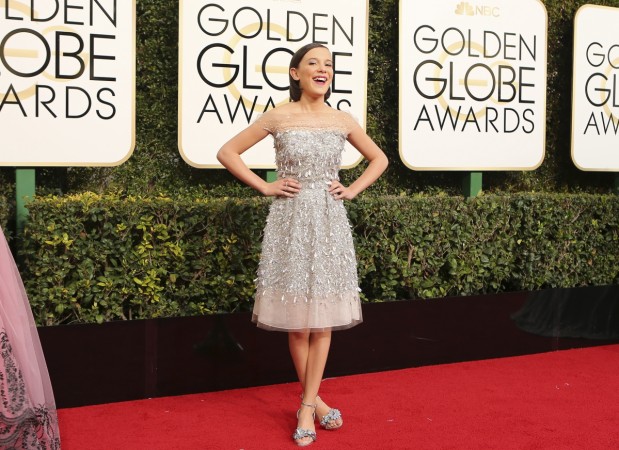 British actress and fashion model Millie Bobby Brown has opened up about her close relationship with Drake. The 14-year-old Stranger Things star shared that the Canadian rapper gives her relationship advice too.
During a red carpet interview at the Emmy Awards, she told Access Hollywood: "We just texted each other and he was like, 'I miss you so much' and I was like 'I miss you too!'"
When asked about what advice he gives her, she replied: "About boys, he helps me."
However, she wouldn't reveal any more details. She laughed: "You know, that stays in the text messages."
Brown called Rihanna's former boyfriend "a great friend and a great role model." She added: "I love him; I met him in Australia and he's honestly so fantastic."
Previously, during an interview with ExtraTV, Brown gushed about the In My Feelings singer, she said: "Well, we met in Australia and he asked me to go to his show... and it was probably the best performance I've ever seen!"
"It's Drake and he's great... I have great people around me to help guide me through this, and he's one of those people," she continued.
Meanwhile, in August, Brown announced on her social media account that she has parted ways with pop singer Jacob Sartorius. The duo confirmed their split on their Instagram stories.
She wrote: "The decision with Jacob and I was completely mutual. We are both happy and remaining friends."
The former couple grabbed eyeballs in May after Brown posted a photo of herself kissing Sartorius romantically on the beach. She wrote: "Moonlight with him."
At that time, Ariana Grande joked about how things were different when she was growing up. The 25-year-old singer commented on the post and said: "I wasn't even allowed to leave my house till I was 20."