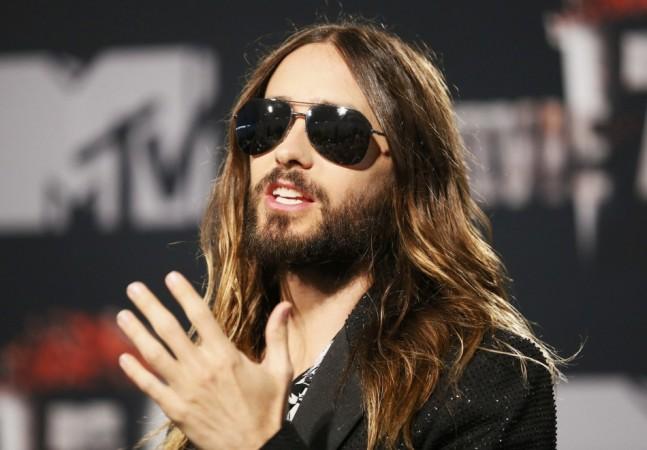 Jared Leto is on a roll. The actor has been signing movies one after the other. The Joker actor recently stuck his foot out of the DCEU banner to sign on Sony's Spider-Man spinoff Morbius.
After Tom Hardy was signed to bring Venom to life, The Hollywood Reporter revealed that Leto has been signed to enact the antihero character of Morbius the Living Vampire and fans are extremely disappointed.
The publication also revealed that Daniel Espinosa, who helmed Safe House and sci-fi thriller Life, will be directing the spinoff. The script will be penned down by Burk Sharpless and Matt Sazama.
Several fans had several questions for the producers. But the internet had a unanimous query: Why Jared Leto? Fans feel that Hollywood is trying to make him a "thing" and hiring in every movie they get.
"Stop hiring Jared Leto to be in things, Hollywood," a Twitter user requested following the Spider-Man spinoff casting made the headlines. "Why? Will we have to endure months of his method acting again?" reacted another movie-goer. "Ugggghh get this guy out my life. Just do indies, stay away from comic books!" added another user. "Bro enough with Jared Leto already."
Some even asked Sony why it was doing Spider-Man villain spinoff movies without Spider-Man in it. "What the fresh hell will a Morbius movie do exactly? Spider-Man will be absent in two films in which he's a crucial character to upcoming films, Venom and now Morbius... WHAT ARE YOU DOING SONY?!?!" a tweet read. "Sony needs to stop," added another.
"Morbius movie with no Spidey = Box Office Bomb," a Twitter user said. "Sony is just going to take all these rich Spider-Man villains and make em' into half assed world building movies in their Spider-Man Rouges/Villains Universe without Spidey himself. Smh," another fan wrote.
A fan also stated: "1 stop hiring Leto for comicbook movies. 2 Sony stop doing spinoffs, let Marvel handle it."