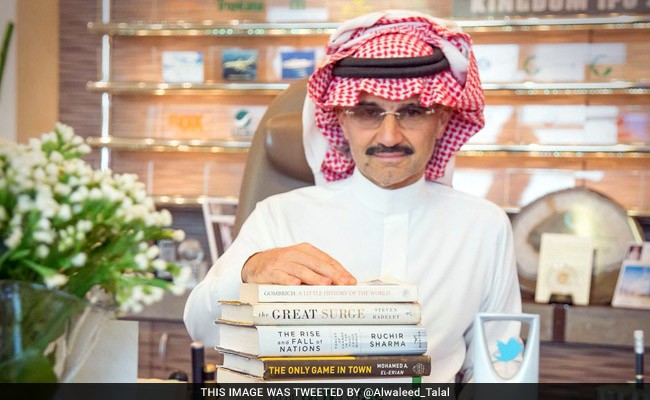 Going against the long-held decree of women not being allowed to drive in Saudi Arabia, business magnate and billionaire Saudi prince Alwaleed Bin Talal has said that it is high time women were allowed to drive in the country.
Prince Alwaleed, a member of the Saudi royal family, wrote a long opinion piece on his website stating that it is time that his country lets go the ban prohibiting women from driving. Saudi Arabia is the only country which still imposes a ban on women driving vehicles.
The prince also wrote on Twitter, "Stop the debate, It's time for women to drive."
The prince wrote that the nation's ban is "fundamentally an infringement on a woman's rights. Preventing a woman from driving a car is today an issue of rights similar to the one that forbade her from receiving an education or having an independent identity."
the prince also said that uplifting of the ban would be good for the country's economy; he cited that foreign drivers are usually paid 3,800 riyals ($1,000) per month to drive women around. He said that this cost contributes to the capital outflows and puts a strain on the household budgets at a time when the country is trying to shift its economy away from its dependence on oil.
In his four-page long letter, he also gave several social, financial, religious and political reasons about how overturning the ban on women driving would be beneficial for the country.
The state of women's rights is in a dismal state in Saudi Arabia. The country imposes several restrictions on its women; women in the country are not allowed to get a passport unless they take permission from their husband or a male relative, the same restrictions go for them travelling outside the country or marrying. They are also not allowed to use public swimming pools and are expected to wear headscarves and loose fitting clothes.
"In the past, many of those who called for women to drive had their voices muffled by the social objections that were raised and by the notion that allowing them to drive was more of a luxury than a necessity. Today, circumstances have changed, and having women to drive has become an urgent social demand predicated upon current economic circumstances," the prince wrote.
Alwaleed does not hold a formal position in the Saudi government and heads the Riyadh-based investment firm Kingdom Holding Company. He is also called as the "Arabian Warren Buffett" by many.