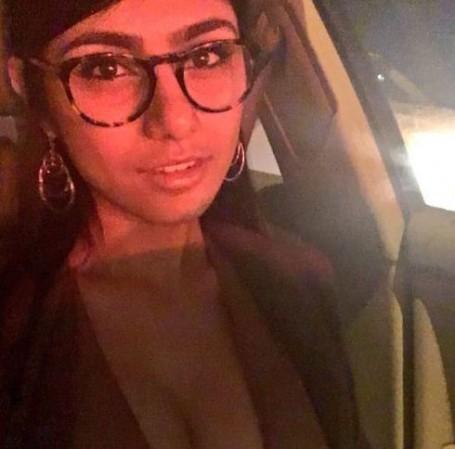 An online petition doing the rounds is urging president-elect Donald Trump to consider former Pornhub star Mia Khalifa for the post of US ambassador to Saudi Arabia.
The petition on Change.org was started by Dalcolm Rodriguez-Goldstein and it has already amassed close to 4000 signatures. "Mia Khalifa has a proven track record of bringing people together regardless of cultural background for the betterment of our country and international community. She will be a great leader representing us in the middle east as well as a symbol of the melting pot that is America," Rodriguez-Goldstein reasons.
Khalifa is no longer active in the porn industry. Instead, she has chosen to use her fame to bring more focus on college football.
"Since I gained a social media platform, I decided right away that I want to bring as much attention to Maryland and D.C. and the DMV area as I can," Khalifa told The Washington Post in July after revealing her intention to discontinue from the adult entertainment industry. Khalifa was active in the porn industry only for a year, but she has managed to amass quite a huge fan following on her social media forums. She has more than 1.18 million followers on Twitter and 517,000 fans on photo sharing app Instagram.
And even though some of the local teams have not been as welcoming as she would have liked, Khalifa is unperturbed. "Honestly, I think the teams try to separate themselves from me because of the reputation of being a former adult actress, which I totally understand and respect," she said. "But I'm still gonna support them."