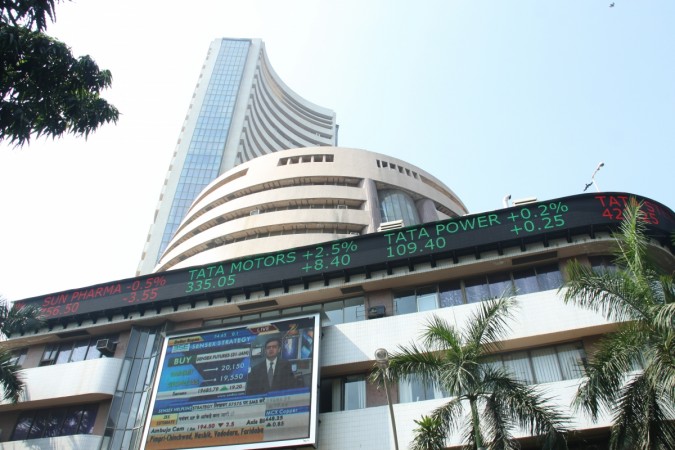 Indian stock markets rebounded on Friday, tracking positive global cues and a strengthening rupee, reversing Thursday's losses. The S&P BSE Sensex gained 401 points, or 1.64% to close at 24,870.69, while the NSE Nifty ended at 7,563.55, up 138 points, or 1.87%.
The rupee opened at 68.09 against the dollar, up from the previous day's closing of 68.23, according to a note by IFA Global. It had plunged to a new 29-month low on Thursday.
"Today the rupee opened higher against the dollar after Bank of Japan adopted negative rates and kept stimulus unchanged," the note said.
The Sensex rally was led by Coal India, Hero Motocorp, Sun Pharma, Dr Reddy's, Bajaj Auto and Hindustan Unilever, while State Bank of India, Tata Steel, NTPC and ICICI Bank were among the major losers.
ICICI Bank shares hit a 52-week low of Rs 216, a day after the largest private-sector lender announced a spike in gross non-performing assets (NPAs) to 4.72% of total advances as of 31 December, 2015, up from 3.77% in the September 2015 quarter and 3.40% in the quarter ended 31 December, 2014.
The bank's provisioning for bad loans climbed to Rs 2,844 crore in the third quarter, from Rs 980 crore in the corresponding period last fiscal.
Net NPAs, as at 31 December, 2015, were Rs 10,014 crore ($1,514 million), compared to Rs 6,828 crore ($1,032 million) as on 30 September, 2015.
"The increase in non-performing assets was primarily due to the decline and continuing weakness in the global steel cycle; and RBI's objective of early and conservative recognition of stress and provisioning, pursuant to which RBI has asked banks to review certain loan accounts and their classification over the two quarters ending December 31, 2015, and March 31, 2016," the bank said in a statement on Thursday.