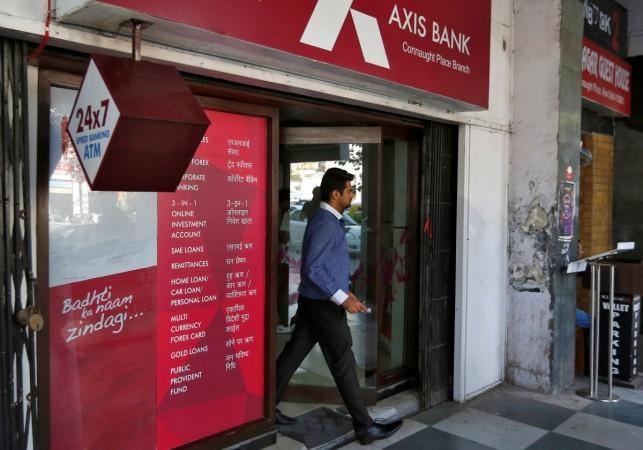 Dalal Street was abuzz with rumours on Thursday that shareholders of India's two private sector lenders Kotak Mahindra Bank and Axis Bank were mulling a merger of the banks.
Government may merge 6 EPC consultancy firms with Engineers India
However, the private lenders have denied the buzz calling it merely a rumour. A top fund manager told The Times of India that a merger is being explored by the shareholders of the two banks.
"The synergies are huge. Kotak Bank has a very strong corporate banking franchise, while Axis is strong on the retail front," a top fund manager, who has heard about a merger deal being explored by stakeholders of the two banks, told the TOI. The daily added that most people it spoke to said there are strong reasons for such a merger.
If at all a merger takes place, the merged entity could be worth around $37 billion (Rs 2.5 lakh crore) and that would be the second most valuable Indian bank after HDFC Bank.
The government of India, which holds 12 percent in Axis Bank through SUUTI and an additional 18 percent in the bank through LIC and other state-run insurers, will look to offload part of its stake in blue chips to raise Rs 72,500 crore it has targeted in the next financial year through divestment.
At the same time, as per the directive of the Reserve Bank of India (RBI), promoters of Kotak Bank need to cut down their stake in the bank to 15 percent by 2020 from 33.6 percent currently. If a merger of the two banks takes place at current valuations, the holding of the Kotak family in the merged entity will come down to about 17.5 percent, a financial sector analyst said.
"A merger of the two could serve both these purposes," the fund manager said.
At current valuations, Axis Bank has a market capitalisation of Rs 1.16 lakh crore, while Kotak Bank is worth Rs 1.41 lakh crore. Together, their market capitalisation of Rs Rs 2.57 lakh crore will be just below HDFC Bank's (Rs 3.34 lakh crore), but higher than that of State Bank of India (Rs 2.21 lakh crore) and ICICI Bank (Rs 1.66 lakh crore).
On the BSE, shares of Kotak Bank traded at Rs 770, up 0.3 percent, while Axis Bank stock was at Rs 486.65, 0.17 percent down, at around 11:15 am. BSE Sensex was trading 65 points down at 28,224.