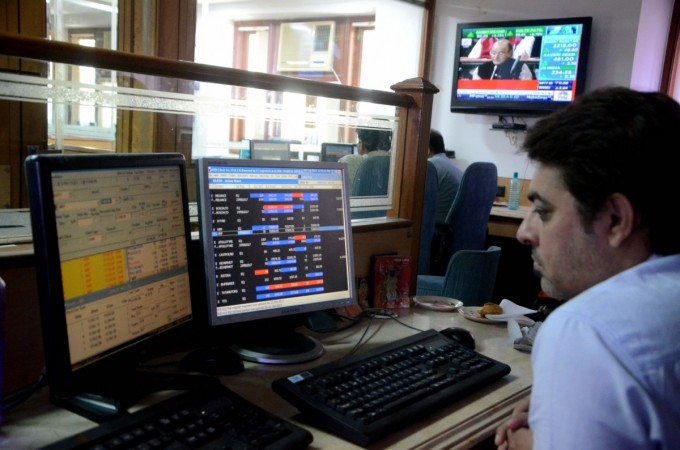 The Indian benchmark indices continued to slip on Monday with the Sensex sharply falling 400 points. The NSE Nifty also plunged 166.40 points.The stock markets in the country started to bleed on Friday, reflecting the weak trends across the global markets, and it remained bearish on Monday morning as well.
At 10. 17 am on Monday, the Sensex was trading at 34763.20 points and Nifty at 10661.55 points.
In India, market sentiments are impacted by the US job market, LTCG (long-term capital gains) tax on equity above Rs 1 lakh and the RBI's repo rate revision.
Read Also: Budget: Seven tax changes that may affect you
The stock market indices are likely to be affected by RBI's repo rate revision. The monetary policy committee (MPC) will meet on February 6 and 7 and will decide on the repo rate. Fluctuations in the value of Indian rupee against the US dollar, changes in the global crude oil prices and the economic reforms also play a role in the investor's risk-taking abilities.
The LTCG tax is applicable on long-term gains from investing in stock markets and equity mutual funds. Under LTCG tax gains of more than Rs 1 lakh from stock and equity, mutual fund investments held over one year will be taxed at 10 percent.
The Sensex and Nifty suffered heavy losses on Friday, last week, due to a proposal to introduce 10% tax on LTCG on equity over Rs 1 lakh in the Union Budget 2018. Sensex suffered its highest single-day fall in two and a half years. The Dow Jones Industrial Average index tanked 665 points on Friday.
Vedanta and Axis Bank are the top losers in BSE on Monday. Infosys and Wipro are the major gainers.
Tata Motors shares were trading with gains ahead of quarterly results to be announced later on Monday. Bosch, AstraZeneca Pharma, Colgate-Palmolive, IFCI, HUDCO and Raj TV also will announce their quarterly results on Monday.
In the morning trade, at 9.20 am, the Sensex was trading 398.44 points, or 1.14 percent, lower at 34,668.31 and NSE was down at 138.75 points, or 1.29 percent, to 10,621.85.
(Stay tuned for updates)