The domestic benchmark indices opened firmly in green on Monday after ending lower on Friday. Sensex fell around 230 points to close at 60,621 points, while Nifty lost 80 points to close at 18,027 points on Friday.
The BSE Sensex opened at 60,876 points, up around 250 points from the previous close, whereas nifty-50 opened nearly 100 points higher at 18,188 points and Nifty Bank opened almost 400 points higher at 42,891 points.

As of 1:15 PM, Sensex is trading up more than 200 points or 0.33% to 60,820 points; meanwhile, Nifty is up almost 50 points or 0.3% to trade at 18,080 points and Nifty Bank is trading up more than 200 points or 0.56% to trade above 42,700 level.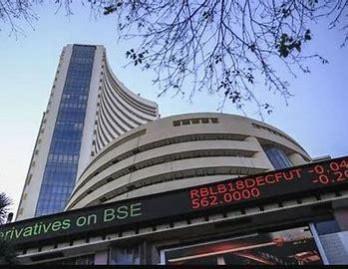 Commenting on market outlook, Dr. V K Vijayakumar, Chief Investment Strategist at Geojit Financial Services, said, "Nifty's 17800-18200 range has been holding for sometime now. To break the upper end of the range, the market needs positive triggers. Early Q3 results broadly have been positive with IT companies and banks delivering good results. This trend continues with the latest results from ICICI and Kotak Bank. Reliance, too, has delivered a decent set of numbers."
"Positive news from the Fed meeting outcome and the Union Budget on 1st February can break the upper band of the Nifty range and take the market higher. On the contrary, if the Fed message and the Budget deliver negative news, the lower end of the range can be broken. Sustained FII selling is a near-term negative. Investors may wait for and watch these crucial numbers." He added.
Wall Street ended the week with gains from a rise in tech sector shares. The Dow Jones Industrial Average added 330 points or 1%, while S&P 500 rose 73 points or close to 2% and Nasdaq closed 288 points or 2.66% higher.