Domestic benchmark indices opened firmly in red on Monday after crashing more than a percent in Friday's session. After a month-long consolidation and cautious trading, D-street witnessed the sharpest drop on Friday since September last year.
The BSE Sensex opened at 59,101 points, down 230 points from the previous meanwhile, Nifty opened nearly 60 points lower at 17,541 points and Nifty Bank opened below the 40,000-mark at 39,856 points.
So far in the trading session, Indices have shifted between gains and losses with significant downward bias. As of 1:15 PM, Sensex is trading more than 400 points or 0.7% lower to 58,914 points, while Nifty is trading at 17,465 points, down 140 points or 0.8% and Nifty Bank is trading nearly 600 points or 1.45% lower to 39,761 points.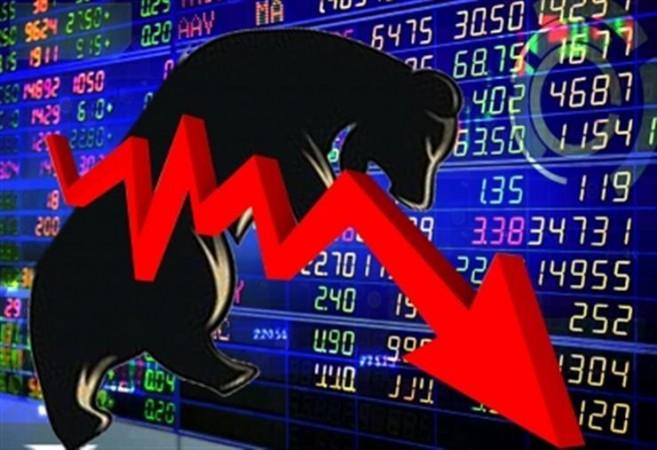 US-based forensic financial research firm Hindenburg Research's report on Adani group spooked already dampened investors' sentiments and shares of Adani group's listed companies crashed up to 19%. Due to the exposure in the Adani group, banking stocks witnessed an acute selling spree as the banking gauge Nifty Bank plunged more than 2000 points.
Commenting on market trends, V K Vijayakumar, Chief Investment Strategist at Geojit Financial Services, said, "The sustained selling by FPIs in January with a massive sell figure of Rs 5,978 crores last Friday is a bit intriguing. Did the FPIs get wind of the storm blowing now? It is important to note that during the last 3 days, while Nifty declined by 3.2 %, Bank Nifty declined by 6.3% on concerns about the Adani crisis impacting the banks."

Wall Street advanced on Friday as economic data and corporate earnings pointed towards easing inflation. The Dow gained 28 points or 0.08%, while S&P 500 added 10 points or 0.25% and Nasdaq closed 109 points or 0.95% higher.
Commenting US market Ryan Detrick, chief market strategist at Carson Group in Omaha, said, "It's a nice end to another solid week of what's shaping up to be a historically strong month. It's a realization that inflation continues to come down quickly and that is alleviating a lot of worries regarding the economy."