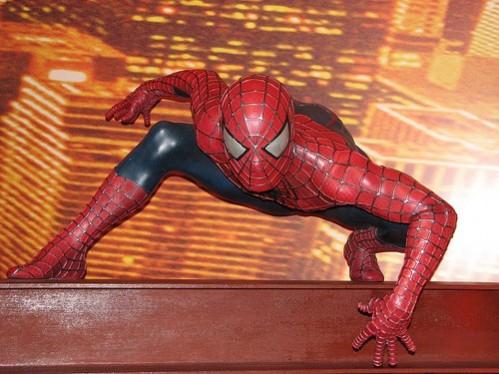 Artist Steve Ditko, who co-created Doctor Strange and Spider-Man with the legendary Stan Lee, recently passed away. He was 90 years old.
According to The Hollywood Reporter, the New York Police Department confirmed the news and revealed that Ditko was found dead in his apartment on June 29. It is also being speculated that the Pennsylvania-born artist had been deceased for two days when he was found.
In 1961, Ditko was assigned to create a superhero with spider powers. The iconic look of Spider-Man, his web-shooters, the red and blue design of his superhero clothes were all came from Ditko. His story featuring Peter Parker and his alter-ego Spider-Man first appeared in Amazing Fantasy No. 15 and Spider-Man became an instant hit among the fans. The character was later spun off into The Amazing Spider-Man.
Not only the Spider-Man, Ditko also helped in creating his antagonists like Doctor Octopus, Green Goblin, Sandman, and the Lizard.
Alongside Stan Lee, Steve Ditko co-created Dr. Strange in 1963. Strange is a surreal and psychedelic hero who protects the Earth against magical and mystical threats. He continued writing Strange's stories for Marvel until 1966.
The movie adaptation of Spider-Man and Dr. Strange have been turned into blockbuster films.
After some friction with Stan Lee, Ditko left Marvel and shunned the public spotlight shortly thereafter. While talking about his departure from the Marvel Comics, Ditko said in 2001 that only he knows why he left Marvel Comics for good.
"I know why I left Marvel, but no one else in this universe knew or knows why. It may be of a mild interest to realize that Stan Lee chose not to know, or hear why I left," he added.
Meanwhile, fans from around the world are tweeting about the Marvel genius. Author Neil Gaiman took to Twitter and offered his tribute.
Steve Ditko was true to his own ideals. He saw things his own way, and he gave us ways of seeing that were unique. Often copied. Never equalled. I know I'm a different person because he was in the world. pic.twitter.com/2GFSA86Btj

— Neil Gaiman (@neilhimself) July 7, 2018
Academy award-winning director Guillermo Del Toro also gave his tribute to Ditko by sharing the cover image of Amazing Spider-Man No. 33.
Check out few other heartbreaking posts from Ditko's fans from all around the globe:
Today, the Marvel family mourns the loss of Steve Ditko. Steve transformed the industry and the Marvel Universe, and his legacy will never be forgotten. Our thoughts are with his family, loved ones, and fans during this sad time. https://t.co/uKKR9oClqg pic.twitter.com/1ovYnE8Y2V

— Marvel Entertainment (@Marvel) July 7, 2018
Steve Ditko as no known survivors. Some reports believe that the comic genius was never married.