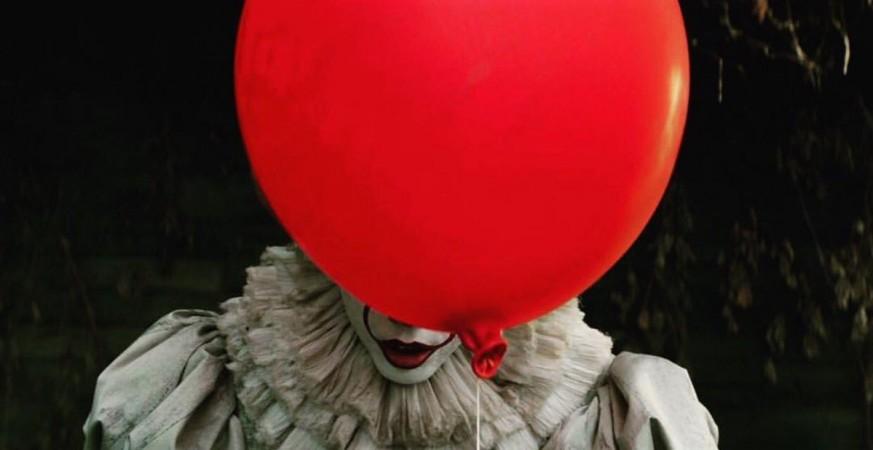 Warner Bros. Pictures and New Line Cinema have unveiled the first trailer for the big screen adaptation of Stephen King's IT. And it may just make you scared of clowns forever.
Also read: The Dark Tower: Author Stephen King unveils the first poster of Idris Elba and Matthew McConaughey vehicle
The first official trailer of the movie is outdone and it would easily please a die-hard Stephen King fan. Also, it has a lot of Easter eggs strewn inside. Director Andres Muschietti seems to be a little more faithful to the source material of King's 1986 horror novel, IT.
In the IT trailer, we see some glimpses of the iconic clown and it sure is pretty scary. The trailer has almost a dozen book references. It opens with the famous paper boat sequence where little Georgie Denbrough sails his boat, which has been made by his big brother, Bill Denbrough, down a rain-swollen gutter. And, at the end of everything, Georgie gets the glimpse of the monster. "Want your boat, Georgie?," the clown smirks.
The Losers' Club gives us the vibe of Netflix's Stranger Things where they roam around the town on their bicycles. The Losers' Club has four members -- Finn Wolfhard as Richie Tozier; Wyatt Olef as Stan Uris; Jaeden Lieberher as Bill Denbrough, and Jack Dylan Grazer as Eddie Kasprak.
Also, there's the bullies: a group known as the Bowers Gang — Henry Bowers (Nicholas Hamilton), and his two toadies: Victor Criss (Logan Thompson) and Belch Huggins (Jake Sim). Patrick Hockstetter (Owen Teague), another deeply disturbed member of Bowers' gang, has gone missing, as the trailer teases.
Throughout the trailer, Pennywise plays hide-and-seek as his signature red balloons float about everywhere in the town, and especially follow the losers. Fans ultimately get the glimpse of the most infamous address in the town, 29 Neibolt Street. The crumbling house seems to have come straight out of King's book.
Right from the claws of Pennywise and showdown at the house on Neibolt Street to the terrible blood-bursting moment, every book reference looks real and creepy.
The official synopsis of the movie is as follows:
When children begin to disappear in the town of Derry, Maine, a group of young kids are faced with their biggest fears when they square off against an evil clown named Pennywise, whose history of murder and violence dates back centuries.
The movie is directed by Mama helmer Andrés Muschietti. Apart from Bill Skarsgård playing the character of Pennywise, the story's central villain, the cast of the movie includes Jaeden Lieberher (Midnight Special), Jeremy Ray Taylor (Alvin and the Chipmunks: The Road Chip), Sophia Lillis (37), Finn Wolfhard (Stranger Things), Wyatt Oleff (Guardians of the Galaxy), Chosen Jacobs (upcoming Cops and Robbers), Jack Dylan Grazer (Tales of Halloween) and Nicholas Hamilton (Captain Fantastic). The movie opens in theatres on September 8, 2017.