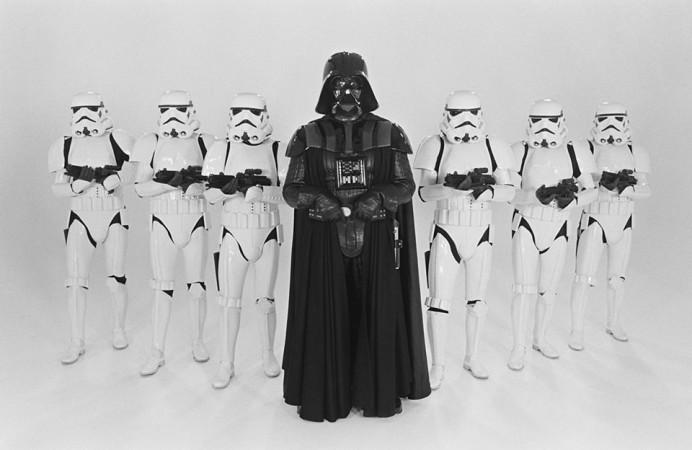 "Star Wars" fans were first introduced to Kylo Ren in the trailer of "Star Wars: The Force Awakens", where he was shown wielding a lightsaber in a forest. But what instantly caught fans' attention was the special design of the lightsaber, as it featured red blades projecting from the sides, similar to a cross-guard.
This special design has been the subject of several debates ever since the trailer released. Some "Star Wars" fans wondered about its functionality, especially if it would cut the user's hand. Stephen Colbert even dedicated a whole segment to talking about the new trailer of "Star Wars: The Force Awakens" and the lightsaber.
And now, a YouTube user has come out with a video to demonstrate that the lightsaber is not only safe, but also potent in the hands of a skilled person.
Description of the video reads: "Thrand, Eldgrimr and Marquez devise a test to see if the new Cross-guard Lightsaber from the New Star Wars: Episode VII - The Force Awakens Official Teaser Trailer by J.J. Abrams is dangerous to the wielder or the opponent. They test the quillons or cross-guard out by covering it in thick paint and use it to see if it cuts the user or can be used as a weapon!"
Check out the video below:
In related news, what appears to be the first poster for "Star Wars: The Force Awakens" has been spotted at a subway station in Japan. It features the "Star Wars" logo and has the film's release date along with a link to the film's Japanese Facebook page, reported Yahoo Movies.
"Star Wars: The Force Awakens" will release on 18 December, and the first trailer of the movie had released over 2014 Thanksgiving weekend. The plot is set approximately 30 years after the events of Return of the Jedi, and "Star Wars: The Force Awakens" will be the first film in the planned third "Star Wars" trilogy.