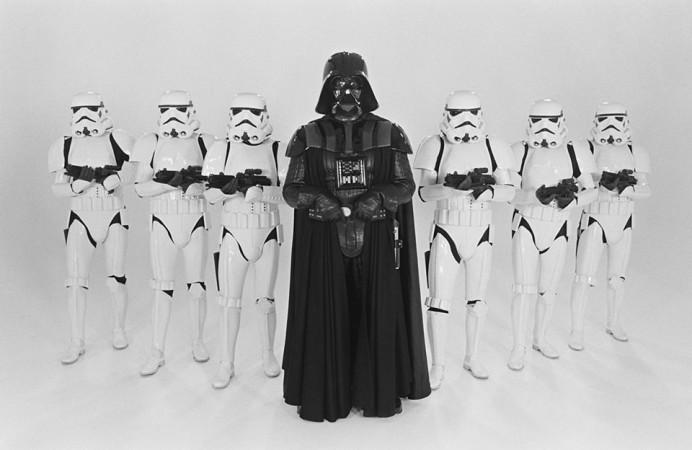 Nearly two weeks after the name of the villain in "Star Wars: The Force Awakens" was revealed, another set of spoilers have leaked online that will provide fans with some more insight into the character called Kylo Ren.
Indie Revolver has revealed that Kylo Ren will be wearing a yellow tinged helmet, and according to fans it has a striking resemblance to Darth Vader's famous dome. The website further noted that Kylo Ren's hood and cloak are ragged and tattered in many shots, "but we have no way of knowing if that's his style or if the events of the film leave him in rough shape." The face mask is also apparently removable.
As for the lightsaber, the website noted that it looks different from the traditional one as it appears to be made of electricity and flame, and not just light.
At this point all these are purely speculations based out of unofficial "Star Wars" material. And because the image that Indie Revolver has uploaded on its website is just a copy of the production art, there is a possibility that the final outfit could be completely different.
Meanwhile a Chinese Star Wars forum has released an image of a Star Wars toy set, which appears to have a similarity to the characters Finn, Rey, Chewy, BB-8 and Kylo from "Star Wars: The Force Awakens."
The costumes for Finn, Rey and Kylo resemble that of Han Solo, Luke Skywalker and Darth Vader from the original Star Wars trilogy. While Finn's costume is puffy similar Solo's, Rey is dressed Samurai-styled and looks the part of a Jedi. Kylo Ren, on the other hand, has a Darth Vader look.
"Star Wars: The Force Awakens" will hit theatres on 18 December 2015. The movie stars John Boyega as Finn, Daisy Ridley as Rey and Oscar Isaac as Poe Dameron, besides veteran actors such as Mark Hamill, Harrison Ford, or Carrie Fisher.