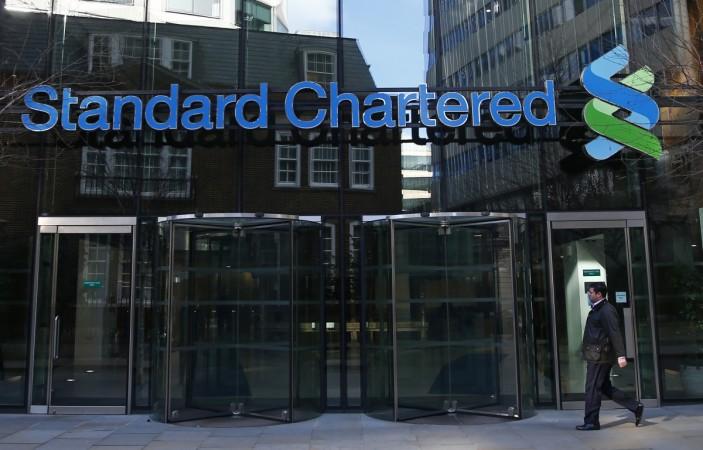 London-based lender Standard Chartered Plc, which is looking to sell stressed loans worth $1.5 billion in India, has drawn few takers for the sale. Hong Kong-based SSG Capital Management Ltd, which is a private equity firm specialising in buying distressed debt, is the only firm in talks to buy Standard Chartered's assets, and that too at a discount, Mint reports.
"The bank is looking to sell $300 million worth of loans to Cairn Energy, and the rest to Essar Group towards which it has a huge exposure. Depending on the discount SSG Capital is seeking, a deal will be carved out," Mint quoted a source as saying.
The present CEO of Standard Chartered, Bill Thomas Winters, has been reportedly trying to bring back profitability at the bank after it reported its first annual loss in two decades in February 2016.
"It is important to assess the right place for such assets and make the sale as soon as possible, instead of sitting on them and waiting for a deal. Most large foreign banks make necessary provisions and exit stressed loans soon, which is the right way to deal with such cases," Nirmal Gangwal, the Founder and MD of Brescon Corporate Advisors, was quoted as saying by the publication.
On April 11, Standard Chartered had announced its decision to sell at least $4.4 billion of its assets in Asia. The move was seen as an attempt of the bank to clean up its balance sheets. The bank was earlier in talks with potential buyers to sell assets worth $1.4 billion of stressed loans made to Indian companies, including those to GMR Infrastructure.
Standard Chartered bank reported a loss of $1.5 billion in 2015, which was markedly down from a profit of $4.2 billion in 2014, Bloomberg reported.
[1 lakh = 100,000 | 1 crore = 10 million | 100 crore = 1 billion]