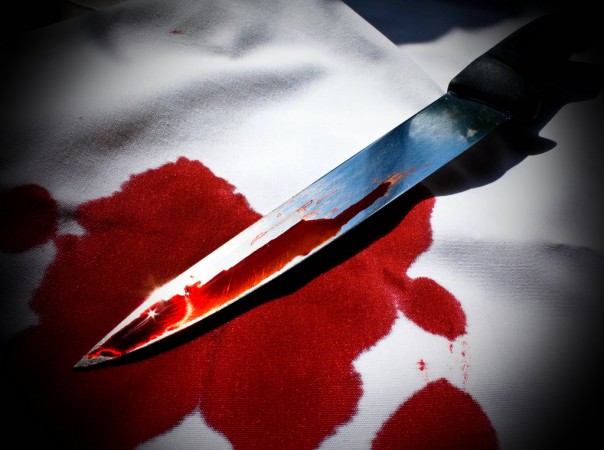 In a gut-wrenching incident, a man, who had been stalking a class 11 student for years, allegedly beheaded her outside her school in Madhya Pradesh's Kotma village on Thursday, February 22. The girl, identified as Pooja Panika, was on her way to attend her biology practicals when the suspect attacked her from behind and beheaded her neck with a sword.
A retired teacher, the lone eyewitness, saw the man running up to Pooja and beheading her. The suspect later dropped the sword and fled the scene, The Times of India reported.
The teacher raised a hue and cry following which the police were informed about the incident.
The incident happened outside the school hence the schoolchildren did not witness the gory murder. The teachers also kept the students away from the crime scene until the police removed the victim's body.
The police arrested the suspect, identified as Dilip Sahu, after recording the statements of the victim's family.
Class 11th student hacked to death with a sword outside her school in broad daylight in Anuppur's Kotma yesterday, two arrested. SDOP Vijay Singh says, 'family registered complaint against two men who were earlier also accused of stalking the victim in 2014' #MadhyaPradesh pic.twitter.com/2L1LJri2lP

— ANI (@ANI) February 23, 2018
"In 2014 the girl had filed a complaint of eve-teasing against the Dilip and a criminal investigation was done on the matter," SDOP Vijay Singh was quoted by ANI as saying.
In a similar incident in Uttar Pradesh, a 52-year-old man had allegedly beheaded his wife in a fit of anger following an argument in June 2017. The man later walked to a police outpost with the severed head and surrendered.
"Sewak brutally killed his wife with a khurpa (shovel-like tool) and beheaded her. He then went to Behjam police outpost with his wife's severed head and surrendered," Neemgaon station house officer DK Singh had said.