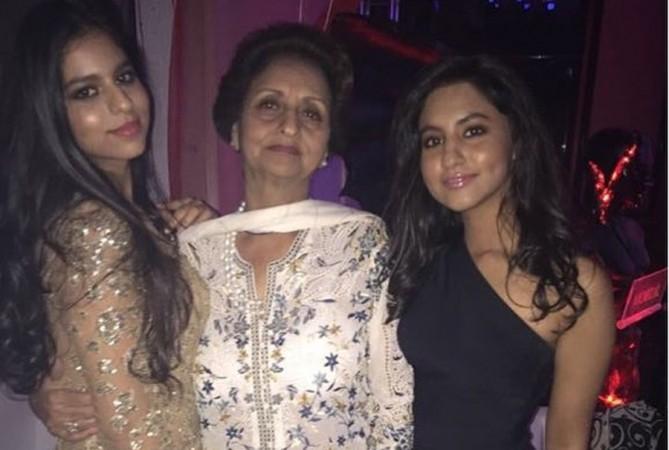 Shah Rukh Khan's daughter Suhana Khan is already an internet sensation and has a huge fan following on social media like her superstar dad. But sometimes it puts her under the scrutiny of the moral police who never leave a chance to criticize for reasons that are completely void.
Recently, SRK's wife Gauri Khan posted a picture of her daughter and her niece Alia Chhiba with their grandmother Savita Chhibber on Instagram. But little did she know that it will invite trolls who started trolling Suhana and her cousin for wearing short dresses in front of their elders.
Suhana was looking ravishing in a beige-gold outfit, keeping her shiny long locks down. Her cousin, on the other hand, was looking stylish wearing a black off-shoulder dress.
But instead of praising her, trolls started making nasty comments on her dress and slammed her choice of clothes.
"So much of but don't have manners how to meet elders.....Indian sanskriti....Shame on Parents," an Instagram user commented.
Another user wrote, "It's funny how these girls parents are so rich but can't afford clothes to cover their daughters dignity."
"Aunty looks more decent then girls," another user trolled the star kid.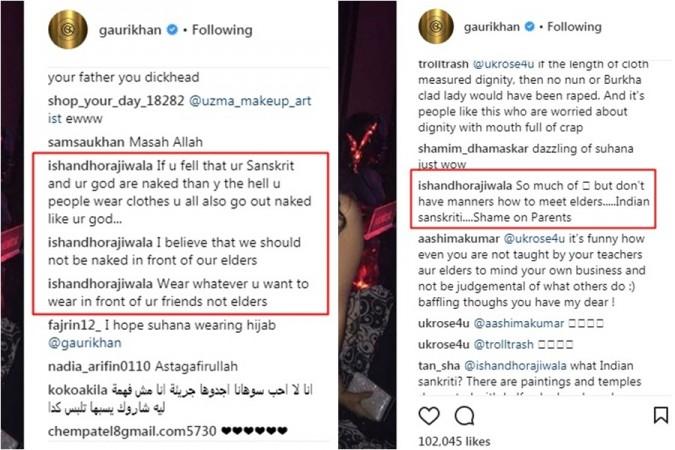 A user even went on to judge Suhana by her features and tone of her skin and told Gauri that her daughter totally resembles like her father Shah Rukh in young age.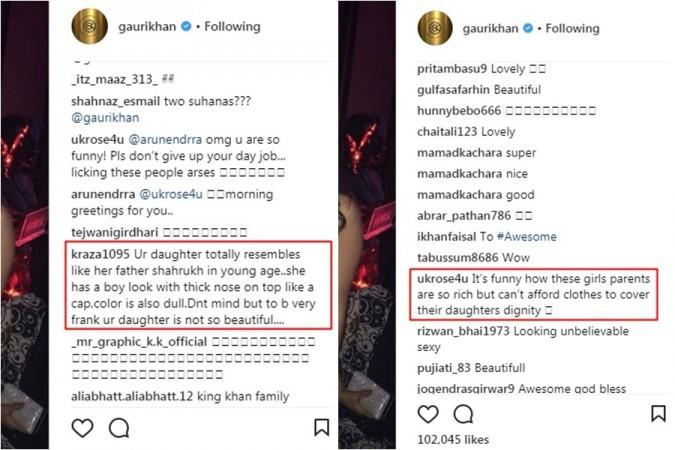 However, there were others who praised Suhana for her looks and some even defended her and gave befitting replies to trolls on her behalf.
"Went through trolls.. i have big doubt that are we really in 21st century?" a user wondered.
A user trolled the troll and said, "It's none of your business if ur a Sanskrit leacture or some what else, think before commenting something these kind it's clearly looking how norrow minded person your."
"Everybody that are commenting on here.. are nothing but sick n perverts... oogling on girls," another user commented to defend Suhana.
Meanwhile, Suhana has bagged her first project in the glamor world. She will be shooting for a magazine cover.