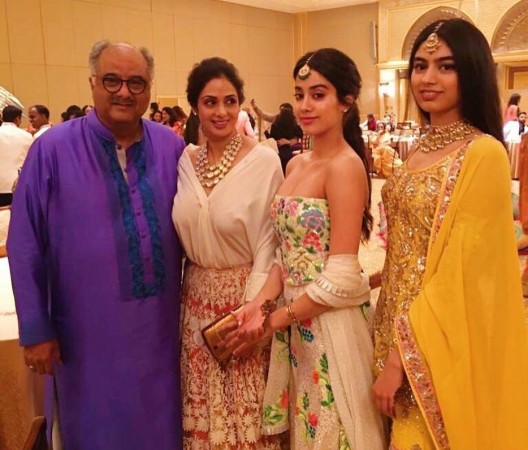 Sridevi, the first female superstar of Bollywood, passed away at the age of 54 on February 24 after suffering a massive cardiac arrest in Dubai. She is survived by her husband Boney Kapoor, daughters Janhvi Kapoor and Khushi Kapoor.
She was one of the few female actors in the Hindi film industry who earned her stardom on her own merits. A natural actor, Sridevi earned the title of 'Queen of Expressions' with the brilliant acting skills. She was also known for her impeccable comic timings and was also a dancing legend.
Her contribution to the Indian cinema is immense and there can't be another Sridevi in the industry. Such was her aura. Her loss is irreparable.
Death has taken away one of the most precious jewels from Bollywood, but her words will keep resounding in everyone's ears which prove that how much she loved life and her family.
Here is Sridevi's rapid fire round in an interview with Stardust in 1994.
"I love - This Green planet
I prefer to forget - How we are spoiling this green planet
I dig - Good screen play
I get turned on by - Good screen play
My biggest assets - My family
My sex appeal - My Genes
My passion - Pompeian Puppies, Pineapple ice-cream, pack time
My greatest necessary - To know if there are make-up rooms in after-life
My sorrow - That there might be no after-life
My most unforgettable moment - Film fare for "Chaalbaaz"
My favorite bedroom line - To the star I prefer Door-darshan
My strength - To view life from a distance, yet be part of it
My favorite possession - My emotions
My special ability - To do Kathak at the edge of a cleft
My most embarrassing moment - When I fell of the cleft
What bored me most - The ride to the hospital after I fell off
What painted me most - The treatment in the hospital
What I avoid most - Dancing on the cleft / Sly Stallone phone calls
What tires me most - Re-takes in re-make
What touches me most - When re-make is a super-hit
My birthday - Another day closer to the edge
Be away from drugs
With love - Sridevi."