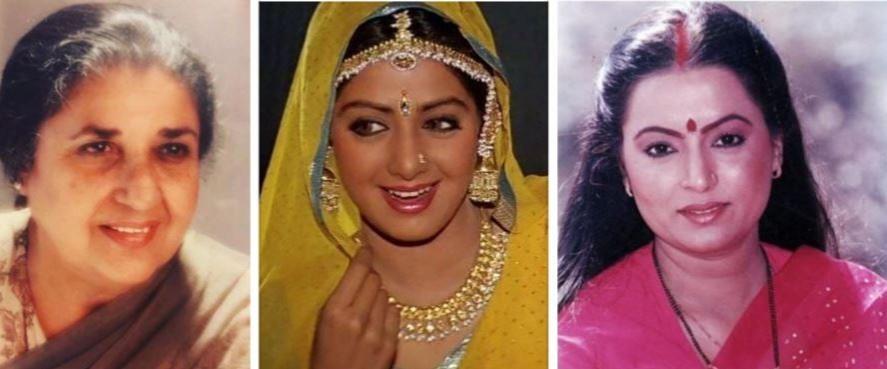 Sridevi: It was the unfortunate morning of February 24 when the country woke up to the shocking news of Sridevi's untimely death. The diva passed away due to accidental drowning in Dubai, where she had gone to attend a wedding. Not just her family members, it took the entire nation over a month to recover from the tragic news.
Rita Bhaduri: Another death that shook the entire country to its core was the death of veteran actress Rita Bhaduri. The 62-year-old actress had been admitted to the hospital due to some kidney ailments but her kidneys gave up before the treatment. The versatile actress, who passed away on July 17, would always be remembered for her phenomenal performances.
Kalpana Lazmi: Another noted film personality, Kalpana Lazmi, lost her battle to kidney and liver ailments at the age of 64 on September 23.


Sujatha Kumar: After fighting a tough battle against cancer, Sujatha Kumar, passed away peacefully on August 19 due to the same illness. Her last role in 'English Vinglish' along with Sridevi was one of her most effortless performances ever.
Nargis Rabadi/Shammi: Known for her comical and heart-warming roles in the 60s, 70s and the 80s; Nargis, also known as Shammi aunty, passed away at the age of 88 on March 6.
Ava Mukherjee: One of the most loving and affable faces on the Indian screen, Ava Mukherjee, passed away at the age of 88 on January 15. Natural causes and old age were cited as the reason behind her death.
Narendra Jha: One of the most popular faces on Indian television, Narendra Jha, passed away due to a massive heart attack. The actor went for the heavenly abode on April 29 at the age of just 55.
Srivallabh Vyas: Best remembered for his role in 'Lagaan', Srivallabh Vyas passed away at the beginning of the year due to many health problems. The actor had suffered a paralytic attack in 2008 and hadn't been able to get back to being healthy post that.
Nitin Bali: Another death that left us aghast was that of singer Nitin Bali on October 9, 2018. The brilliant singer passed away a few hours after suffering a car crash at the age of 47.