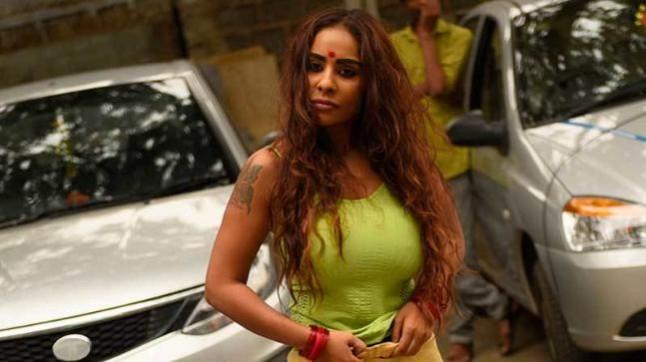 Actress Sri Reddy has said that MAA (Movie Artistes Association) has no right to ban her and she is ready to fight it out legally to get justice.
The young Telugu actress has been fighting a lone battle against the casting couch issue in Tollywood. She alleged many famous people from the tinsel town of demanding sexual favors and leaked her WhatsApp chats with them as evidence.
Apart from casting couch, she also pointed out how producers and filmmakers prefer an actress from Mumbai or north India over a local Telugu speaking one.
Taking her fight to the next level, she recently did a semi-nude protest in public outside the Telugu Film Chamber of Commerce in Hyderabad.
MAA, which has not reacted on the issue till then, held an emergency executive meeting Sunday. In a press meet that followed, the members said that they wouldn't be giving her a membership because of her cheap publicity gimmick. Further, if any actor works with her, he/she will be suspended, they said.
Responding to MAA's decision, Sri Reddy questioned the legality of the 'ban' on her. "On what basis will they ban me? They have no right to do so. As a woman, I have the right to protest and to speak my mind. How dare they ban me and threaten other artistes?" The Times of India quoted her as saying.
Sri Reddy said that she is unfazed by the MAA's decision and is even ready to fight it legally. "By denying me membership, and preventing other artistes from working with me, they are sending out a message to all women that this is what will happen to them if they speak up about the harassment and abuse that they face. But I will not be deterred. Let them bring their lawyers, I will bring mine," she added.
The actress alleged that the members of MAA are least concerned about the safety of girls in the industry. "They held an hour-long press conference and said all sorts of things against me. But they didn't say a word about casting couch, sexual abuse and other issues that I have raised," Sri Reddy lamented.
She said that the press meet was a damage control act and she is not afraid of it. "In fact, the only reason they are even speaking now is because my protest has reached the national media and they cannot avoid it anymore. This is nothing, but a face-saving attempt from them. But I'll continue to fight".