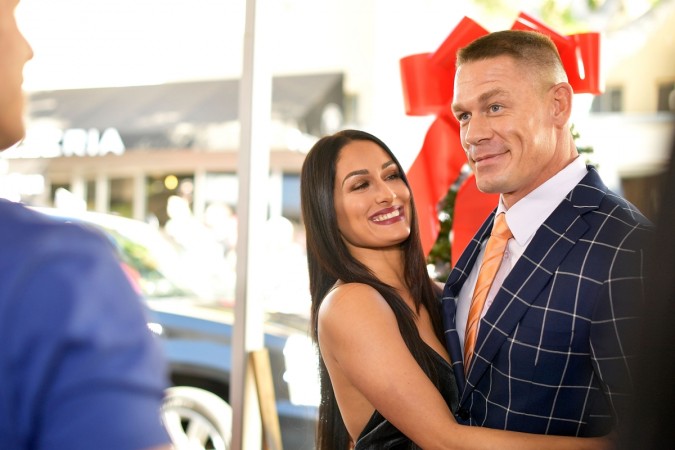 Total Bellas star Nikki Bella recently opened up about her split with WWE star John Cena and talked about all the difficulties she faced while going through the breakup phase.
At WrestleMania 33, John Cena publicly asked his girlfriend Nikki Bella to marry him. The WWE power couple were scheduled to marry in mid-2018, but things did not work out between them and due to some personal reasons, the couple decided to call off their wedding. Even after their split, both John Cena and Nikki Bella remained on good terms and maintained a good bond with each other.
Recently, Nikki Bella was a guest on the In This Corner podcast. During her candid conversation, she discussed the difficult time she faced while going through her breakup with John Cena. As per Nikki, since she is a reality television star, the entire phase was a little harder.
"It's extremely difficult," Nikki Bella said. "I get text messages all of the time whether or not I am okay, or hey, my friend saw this headline and wanted to know if it was true; it's non-stop, and it is definitely hard, but that is why with Total Bellas me and Brie Bella are such an open book whether you like it or not, but we know how many people are going to sit on that couch and relate to us because some of them are going through the same stuff."
Nikki Bella further admitted that there was a time in the last months when she actually wished that the cameras around her should stop recording her life. The celebrated wrestler knew that her fans and viewers will relate to what she was going through on personal levels. Nikki said that since several people go through the same experiences in their own lives, she decided to bring up her own personal issues.
"I knew that a lot of women were going through that where they thanked me for making them feel like they weren't going through it alone and all of these different things, but then we get into the ring and go through these different storylines and people question why I would say certain things," Nikki added.