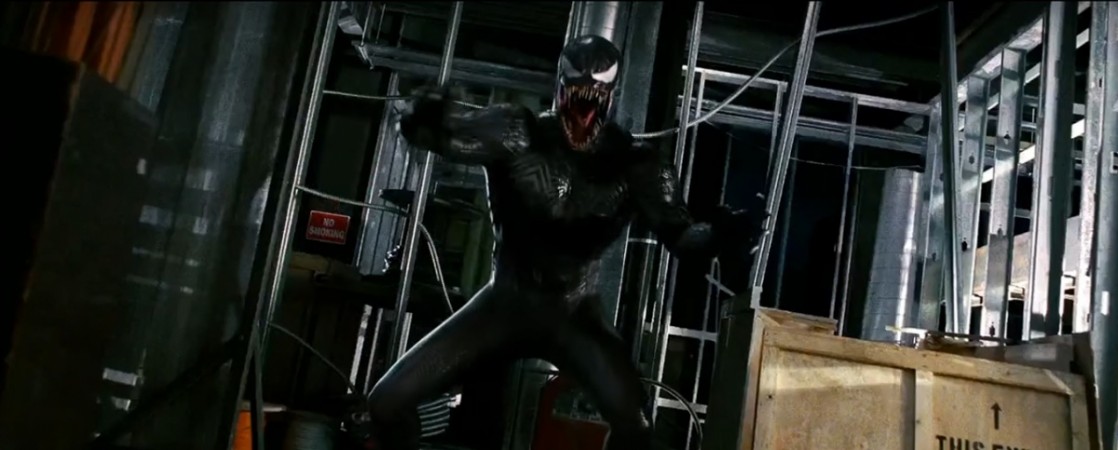 The idea of Spider-Man spin-off Venom has currently exploded the Internet though the stand-alone Venom movie is scheduled to release next year.
Also read: Watch Spider-Man Homecoming Trailer: The adorable teenager off to save the world
As Sony just announced a live- action superhero project on Venom, many fans wonder that what would be the plot for this new film. Here's everything you need to know about the spin-off from the Spidey universe.
Who is Venom?
In the Marvel universe, Venom aka Eddie Brock is one of the most famous villainous characters opposite Spider-Man.
He was created when an alien symbiote detached from Peter Parker and merged with the angry and jealous personality of one Eddie Brock (a reporter who had been inadvertently discredited by Spidey and swore to take revenge on him), Peter's rival at the Daily Bugle.
Plot of the movie
There is no plot officially released yet. But many fan theories suggest that the antihero movie might revolve around Venom's psychopathic Symbiote counterpart, Carnage. Venom's character was initially conceived as a super villain, but now has become an anti-hero. He played the primary antagonist in Spider-Man 3 and made a brief cameo in The Amazing Spider-Man 2 movie.
Screen-Writers
The screenwriters' duo Scott Rosenberg and Jeff Pinker are reportedly taking care of the script. They are also in the responsibility of the script of forthcoming Jumanji reboot. Besides this, Pinker has also been working on the film adaptation of Stephen King's The Dark Tower.
Cast
There is nothing revealed about the cast details as yet. Fans are eager to know that who will play the role of Eddie Brock aka the Venom?
Director
No one has been finalised yet, but according to the report of Variety, The Hunger Games helmer Gary Ross is in talks to direct the film. Previously the director of the Mummy reboot Alex Kurtzman was in talks to direct the film.
Release date
Venom is set to hit theatres on October 5, 2018.
Meanwhile Tom Holland-starrer Spider-Man: Homecoming is ready to hit the big screen on July 7, 2017.