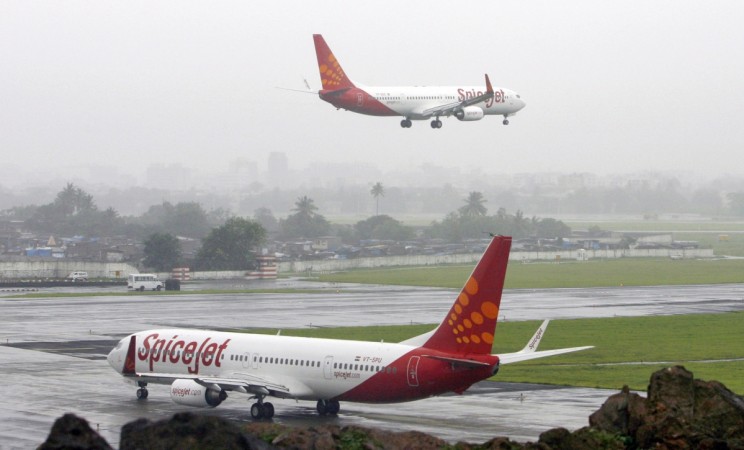 Low-cost carrier SpiceJet on Monday said that Kolkata will become the third hub for the carrier's domestic as well as international flight operations. The airline already has two hubs in New Delhi and Hyderabad.
The carrier's Boeing 737-800 and Bombardier 8Q400 aircraft will be based out of the capital city of Bengal. SpiceJet's chairman and Managing Director Ajay Singh said that the airline was now ready for expansion and has decided to begin with Kolkata, as the market was under-served and offered great potential, the Times of India reported.
"We are looking at expanding domestic and international network from Kolkata. In the immediate future, departures will go up 40 percent from 15 to 21. Apart from adding two more frequencies to Guwahati, we will connect to Aizwal, Silchar and Gorakhpur from October 4. We will also connect Vizag and Jaipur from November-December," Singh said.
In addition, SpiceJet is also planning to increase the number of international flights to and from Kolkata, which at present is restricted to one Kolkata-Bangkok-Kolkata flight.
"We are also evaluating flights to Yangon, Dubai and Sharjah from Kolkata. There is a good demand for low-cost flights to these cities from Kolkata," Singh told the publication.
Last month, SpiceJet announced a slew of new flights with a key focus to get the north-eastern states on its radar. The airline plans to make inroads into the under-served markets within its domestic network with an aim of gaining greater regional connectivity. The airline will operate new flights on routes like Kolkata-Silchar-Guwahati, Kolkata-Aizawl-Guwahati and Kolkata-Gorakhpur-Delhi from the first week of October.
SpiceJet witnessed 0.9 percent rise in its market share during the month of August. Its domestic market share increased to 12.6 percent as against 11.7 from July. The airline also improved its passenger Load Factor (PLF) to 93.2 percent from 92 percent in the previous month, even as most of the other carriers saw a decline.
SpiceJet stock closed at Rs. 62.05 on Tuesday, down 1.12 percent from its previous close on the Bombay Stock Exchange.