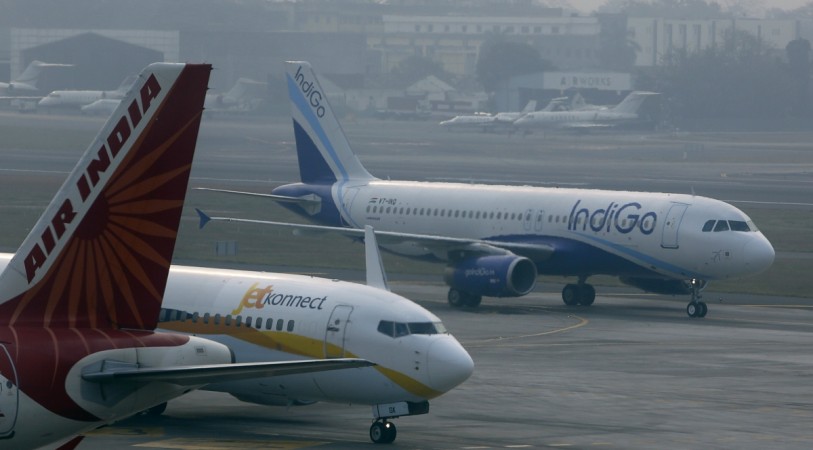 India's four big private airliners — Jet Airways, IndiGo, GoAir and SpiceJet — are reportedly considering legal action against the Central government if the draft civil aviation policy is finalised without taking their concerns into account.
Upset at being denied an opportunity to present their views on the draft civil aviation policy (DCAP), representatives of the four companies said in New Delhi Tuesday their concerns need to be taken on board, Business Standard reports.
The four airlines, which together account for about 90 percent of the industry, have raised objections to three aspects of the DCAP: abolishing of the 5/20 rule, lifting of the foreign ownership cap of above 49 percent, and auctioning of bilateral rights.
The quartet views the new draft policy as designed to benefit the two new airlines — Vistara and AirAsia India.
Tata Sons has a stake in both new airlines. Vistara is a joint venture between Tata Sons and Singapore Airlines, while AirAsia India has three partners — Tata Sons, AirAsia India and Telestra Tradeplace of Arun Bhatia.
Ratan Tata is chairman emeritus of Tata Sons.
Under the 5/20 rule, an airline that has had five years of domestic industry experience and a fleet of over 20 aircraft can operate on international routes. Abolishing the rule would benefit Vistara and AirAsia India, say the four companies.
In its submission to the civil aviation ministry, industry lobbying body Federation of Indian Airlines (FIA) submitted a copy from Justice Srikrishna who felt the changes violated constitutional rights.
"In my opinion, if the draft policy is implemented in its present form, the querist would be entitled to challenge the same ground of hostile discrimination and infringement of their fundamental right by way of appropriate proceedings before a court," he said.
"Proposed changes are regressive and would harm Indian aviation," Wolfgang Prock-Schauer, CEO of GoAir, was quoted as saying by Business Standard.
"IndiGo, with more than 100 aircraft, cannot restructure its network by withdrawing from any unprofitable routes, an airline with just five aircraft can fly abroad with the sixth one — this is not acceptable," Aditya Ghosh, president of InterGlobe Aviation, which runs IndiGo, told the daily.
Ratan Tata has been quoted as saying by the Press Trust of India that the four airlines are afraid of competition.