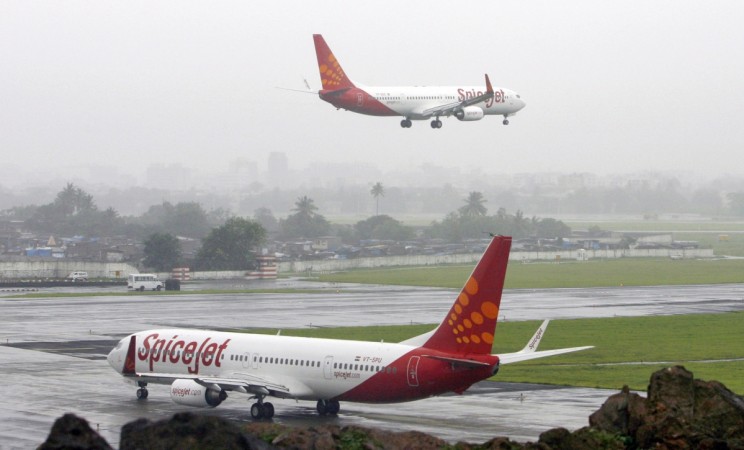 In a bid to retain pilots from switching over to other airlines, SpiceJet on Friday said it decided to hike salaries of all pilots by Rs 1 lakh. The increase in salary is being seen as loyalty and continuity allowance.
On an average, a SpiceJet captain earns between Rs 5-9 lakh and a co-pilot earns between Rs 2-2.5 lakh a month, respectively. "SpiceJet has over 500 pilots and we raised their salary in one stroke on Thursday to bring them at par with the best in the industry. Pilots from other airlines can come to us," a senior official of the airline was quoted as saying by the Economic Times.
The budget carrier made a profit of Rs 149 crore during the June quarter, an increase of 104 percent from Rs 73 crore in the same quarter the last financial year. Hence, the airline apparently wanted to share some of the profit with its pilots.
However, it is not certain whether the salary hike has been extended only to pilots or to other crew members of the airline as well.
SpiceJet is planning to expand its fleet size, which is estimated to be around 100 aircraft. Other domestic carriers also have similar fleet expansion plans. "At a time when we are going to increase our fleet size, we need to retain pilots," a senior SpiceJet official told the ET.
Other airlines
Rapid expansion plans driven by higher passenger growth, low airfares and stiff competition among domestic airlines have led to increasing demand for pilots and crew members. Recently, low-cost airlines (such as IndiGo) extended the minimum notice period of pilots to one year from six months earlier.
The move comes at a time when pilots are switching jobs frequently in search of lucrative offers by rival airlines, especially Gulf region carriers (which give tax free-salaries).
According to the data by the Directorate of Civil Aviation (DGCA), SpiceJet has a market share of 12.6 percent, whereas IndiGo remained the market leader with a share of 39.9 percent.
Aviation stocks
Following the news of the salary hike, the SpiceJet stock closed at Rs 58.50 on Friday, up 3.08 percent from its previous close. Similarly, the InterGlobe Aviation Shares closed at Rs 916.05, up 1.88 percent from its previous close on the BSE.