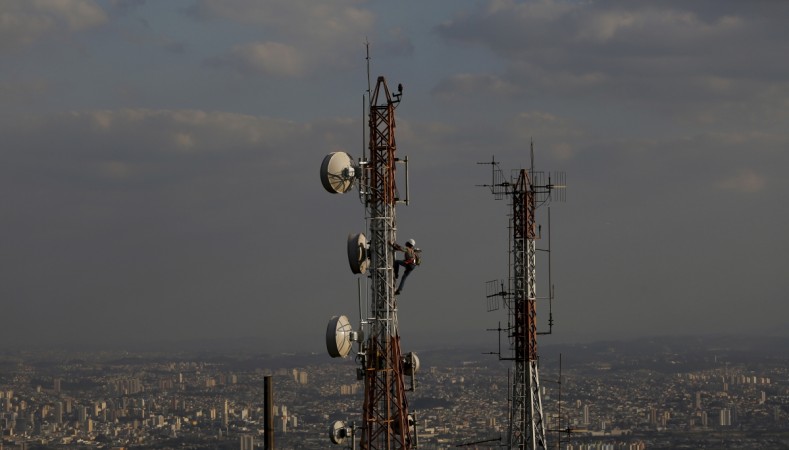 India's largest spectrum auction ended on Thursday. The exchequer earned Rs 65,789 crore even though it could sell only 40 percent of the airwaves that had been put up for sale.
Following the news, Bharti Airtel stock was trading at Rs 320. 80 at around 10:57 a.m. on Friday, down 0.63 percent from its previous close. The Reliance Industries (which owns Reliance Jio) stock reacted positively and was trading at Rs 1,112, up 0.08 percent from its previous close. Similarly, shares of Idea Cellular were trading at Rs 80.10 apiece, up 0.25 percent from its previous close on the Bombay Stock Exchange.
The government fell short of expectations, it had hoped to garner Rs 5.6 lakh crore at reserve price if the entire spectrum, which had been put up for sale would have been sold. The auction ended after 31 rounds of bidding spanning over five days, Times of India reported.
Last year, the government had earned Rs 1.1 lakh crore from spectrum sale, its all-time record for the highest collection.
According to the telecom minister Manoj Sinha, the government will get at least Rs 32,000 crore upfront (which excludes service tax) in-line with the new norms, according to which, telecom companies are required to pay 25 percent upfront for spectrum in the 700, 800, 900 Mhz spectrum band. He also said the payments have to be made 10 days once the spectrum sales are approved.
"Upfront payments should be received before Diwali (30 October)," Sinha was quoted as saying by the daily
Who paid how much?
Vodafone India, the Indian arm of British telecom giant spend maximum on buying spectrum. In a bid to expand its pan-India 4G presence, the company spent Rs 20,000 crore. This was followed by Bharti Airtel, which spent Rs 14,244 crore. Reliance Jio spent Rs 13,672 crore, while the Birla-owned company Idea Cellular spent about Rs 12,798 crore, Times of India added.
The telecom operators bid for spectrum in the 1,800 Mhz, 2,300 Mhz and 2,500 Mhz bands for providing high speed 4G internet services. While there were no takers for the 700 Mhz band.
On September 25, seven companies were declared qualified to bid for airwaves during the spectrum auction. The seven companies were Bharti Airtel, Vodafone India, Reliance Jio Infocomm, Reliance Communications, Idea Cellular, Aircel and Tata Teleservices.
About 2,300-plus MHz of airwaves has been put on the block for telecom operators in seven bands, which are: 700 MHz, 800 MHz, 900 MHz, 1,800 MHz, 2,100 MHz, 2,300 MHz and 2,500 MHz.