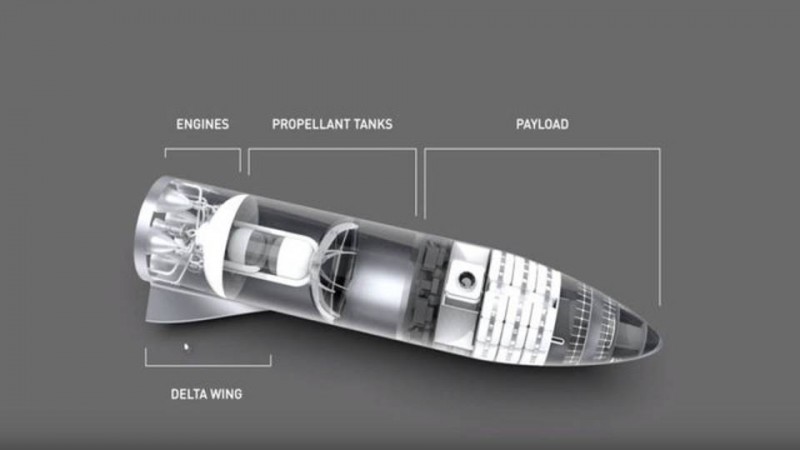 SpaceX's newest spacecraft and rocket - a work in progress - will replace the Falcon Heavy, Falcon 9 and the Dragon capsule, CEO Elon Musk said a year ago. It's going to colonize Mars as well.
The project is called the Big Freaking Rocket, the Big Falcon Rocket and nicknamed the BFR.
SpaceX likewise shared a new rendering of the BFR spaceship. The name was not the final one, said Musk. Focusing on BFR as a replacement for SpaceX's other two rockets the Dragon and Falcon spacecraft, the company could have more resources for the reusable BFR, he said.
The BFR rocket and spaceship will be completely reusable, Musk stated, which means the hardware will land and be reflown on various missions. "It's like the upper stage of Falcon and Dragon are combined," he said on the design of BFR.
The new BFR seems to have several design changes - a result of its development of over two years. Contrasted with the Falcon Heavy rocket, which stands at right around 230 feet tall, the BFR will quantify over 320 feet.
The BFR will be controlled at launch by 31 Raptor motors creating 5,400 tons of thrust and equipped for lifting 4,400 tons into space. The white spaceship will be more than 150 feet long and just about 30 feet wide, as indicated by Musk's 2017 introduction, including that the payload cove is 8 stories tall.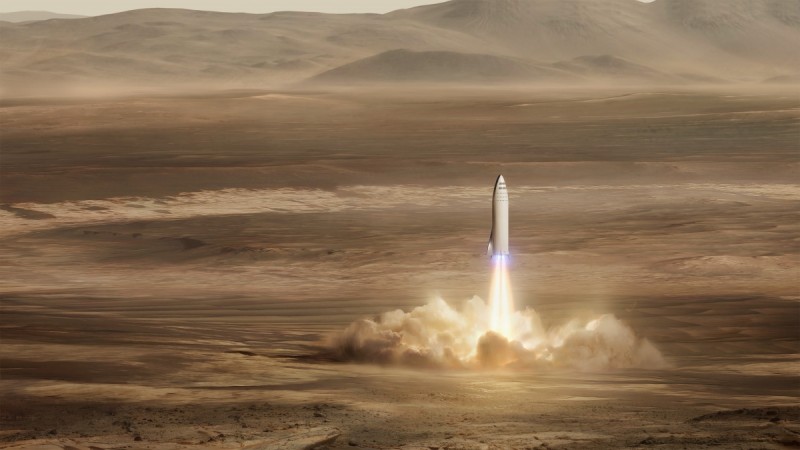 Musk had said that SpaceX will start testing the BFR in 2019 and that the full system could be prepared for space travel by 2022.
BFR is intended for excursions to Mars and past. As indicated by Musk, the spaceship could carry around 100 travelers at a time to our neighboring planet. For the red planet, humans will be the first, never-seen visitors, for all we know.
SpaceX additionally said the rocket could be equipped for global transportation - flying explorers from New York to anywhere over the world in 30 minutes at the cost of a first-class ticket, the cost of which will help SpaceX fund its Mars journey, or at least a part of it.