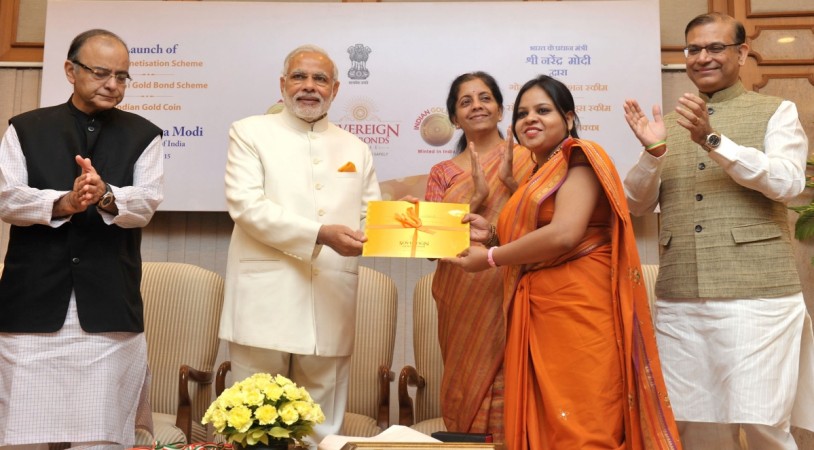 The Central government received subscriptions from 3.16 lakh applications for 2,790 kg of gold valued approximately at Rs 726 crore in the second tranche under the sovereign gold bond (SGB) scheme from 18 January to 22 January, 2016.
The figures are provisional, the government said in a statement on Thursday.
The bonds will be issued on 8 February, 2016.
The first tranche saw a lukewarm response in November last year when the government managed to collect Rs 246 crore to issue bonds for 917 kg of gold.
To make the second tranche successful, the Union Finance Minister Arun Jaitley had addressed the heads of banks on 14 January and reviewed their preparedness.
The government also went for a wide media campaign through AIR, FM radio, print media, mobile messages, Facebook and Twitter.
The SGB scheme, along with two other schemes, was launched on 5 November, 2015, by Prime Minister Narendra Modi to unlock gold lying with households and institutions estimated at about 20,000 tonnes.
Gold prices closed with a minor gain on Thursday at Rs 27,135 per 10 gm.