South Korean President Moon Jae-in is all set to embark on a two-nation Asian tour starting July 8. Moon will arrive in India on a four-day state visit and meet Prime Minister Narendra Modi. A bilateral summit on July 8 is also on the cards to strengthen the ties between the two nations.
The summit was confirmed by the South Korean presidential office spokesman Kim Eui-kyeom. He said, "India is fast becoming a major power with the fastest growing economy in Asia. It is also a key nation for cooperation under the New Southern Policy that our government is actively pursuing."
"President Moon and Prime Minister Modi are expected to discuss ways to strengthen the countries' special strategic partnership and to further expand their future-oriented cooperation," Eui-kyeom was quoted as saying by Yonhap news agency.
Modi and Moon are expected to discuss a wide-range of topics, particularly focusing on economic cooperation, to enhance their strategic partnership. South Korea had formally established ties with India in the year 1973.
The South Korean leader will also be interacting with President Ram Nath Kovind before he travels to Singapore on July 11, reports The New Indian Express.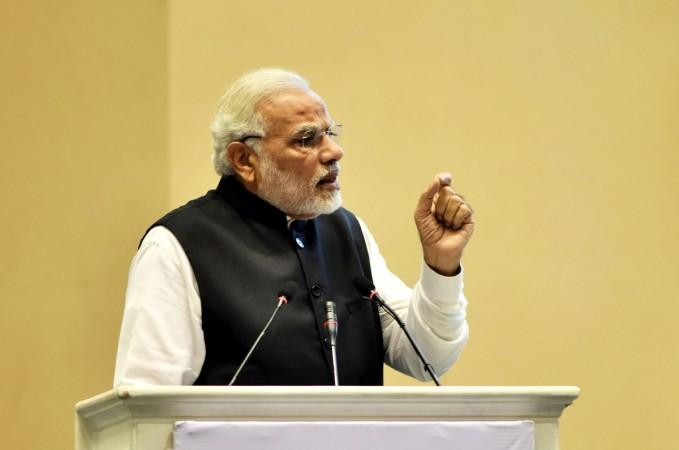 Moon will also meet Singaporean President Halimah Yacob and Prime Minister Lee Hsien Loong during his visit to the island nation.
"Through his meetings with the President and the Prime Minister of Singapore, Moon will evaluate the result of cooperation between the two countries so far and discuss ways to enable future-oriented cooperation... based on such progress," the spokesman told South Korean media outlet Yonhap.
"The President plans to explain the country's vision and policy for the denuclearization of the Korean Peninsula and the establishment of permanent peace as well as its New Southern Policy that seeks to upgrade the country's cooperation with the Association of Southeast Asian Nations," the presidential office spokesman added.