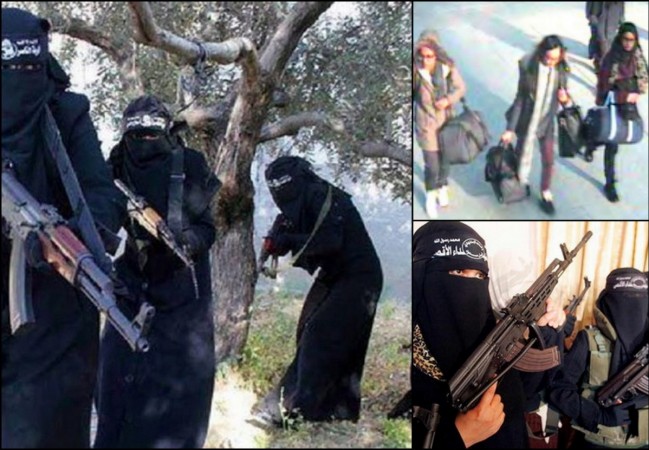 The 15-year old Isis recruit from South Africa reportedly told her parents that she wanted to join the group to help in its humanitarian cause.
The South African teen girl with Kenyan-origins was pulled-off last minute from the Business Class section of British Airways on Sunday.
Local law enforcement agencies found a ticket, which suggested that the girl was flying to Saudi Arabia, and from there she planned to enter Turkey and eventually enter Syria to join the Islamic State (Isis) militants.
Law enforcement agencies, who were alerted by the family members, are now investigating how the young girl was able to buy herself a business class ticket on British Airways.
The investigators have enough material evidence to conclude that the 15-year-old Cape Town girl had been recruited by Isis.
"The girl over the past period has been actually using technology, the social platforms, interacting with strange people and reading some material that suggested that she is actually getting an interest to join the terror group called ISIS," South African Internal Security Minister David Mahlobo told broadcaster eNCA, reported News24.
Local reports claim that the girl disappeared from her home on Sunday at 8 am, following which the family members alerted the law enforcement agencies. The girl after questioning was handed over to her family members.
Parents of the girl, who are from Kenya, reportedly told the investigators that their daughter's motivation to travel to Isis-controlled area was to do humanitarian work. "Her concern was that media reports on what was actually happening in the area were inaccurate," the father of the girl told the investigators.
Isis, in February, recruited three British girls and despite a coordinated search for the girl, the three teens from in London were able to cross into Syria via Turkey.
Recent reports had found that the Bethnal Green Academy schoolgirls -- Amira Abase, 15, Shamima Begum, 15, and Kadiza Sultana, 16 -- are now undergoing weapons training in Raqqa.