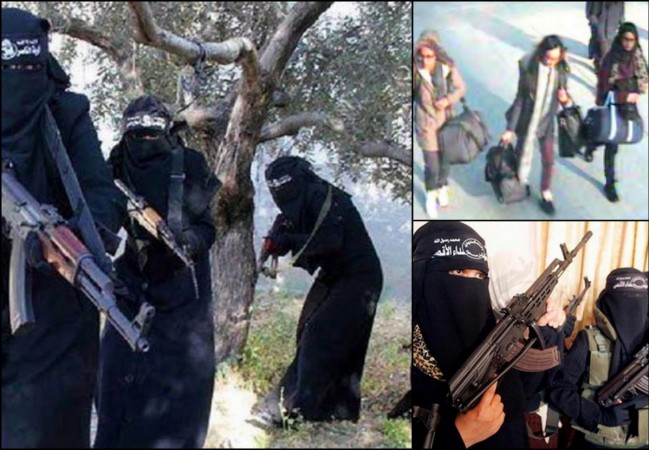 The three British girls, who had fled to Syria to join the Islamic State, have reportedly begun weapons training at a Sharia camp in Raqqa.
Despite attempts by multiple international agencies, the three British teen girls ― Amira Abase, 15, Shamima Begum, 15, and Kadiza Sultana, 16 ― were able to sneak into Syria via Turkey.
The British girls, who were students at Bethnal Green Academy in London, had fled the country in February. Now reports have emerged that the girls are being trained at a Sharia camp.
According to Syrian underground activist group Raqqa is Being Slaughtered Silently (RBSS), the girls are undergoing "intensive weapon training" and "fundamentalist ideological education."
RBSS believes that the girls, who will be trained for the next three months, will also be going through indoctrination sessions that are aimed to "brain wash" new recruits.
The Turkish intelligence sources reportedly spotted the girls for the last time in the Isis-controlled Syrian town of Tal Abyad. It was reported that the girls were smuggled into Syria by an Isis handler, who had met the girls in Turkey.
The three UK teens are among hundreds of Western women, who are lured by the ISIS and end up becoming 'jihadi brides.'
Last month, two British twin sisters from Chorlton ― Zahra and Salma Halane (17) ― who had joined Isis last year, had posted a series of pictures of them participating in a military drill armed with pistols and Kalashnikovs.