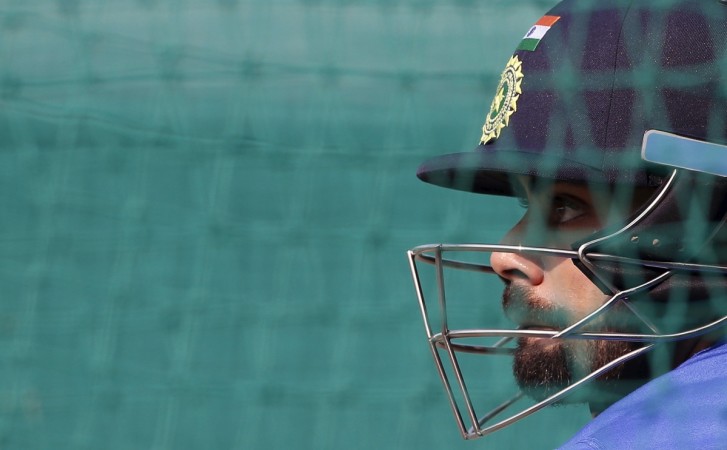 South African captain described the Centurion pitch as "unknown" but his Indian counterpart Virat Kohli called it "lively" as both teams head into the second Test today (January 13).
The visitors trail 0-1 in the three-match series after losing by 72 runs in Cape Town. Now, the Indian batsmen will have to face another big challenge from Proteas seamers on a pitch which is set to "test" them, according to Kohli.
Also read: SA-India series schedule, squads, Live streaming info
"I don't think so (pitch is different from Cape Town). I mean it looks like a really lively pitch, exactly what we expected it to be. And we actually wanted it to be that way so that both teams are into the contest provided they play some good cricket," Kohli said at the pre-match press conference on Friday (January 12).
He continued, "We were pretty happy to see the wicket how it behaved in Cape Town. That gave us many opportunities to stay in the game and make comebacks whenever we were put under pressure. This pitch will again test us to play our best cricket and that is something which we are looking forward to."
Also read: India likely to include Parthiv Patel
India folded for 209 and 135 at Newlands in Cape Town. Explaining why it is tough to bat in South African conditions, Kohli said the bounce is steep compared to other countries.
"As I said in my arrival press conference, one must not get surprised by the bounce here. You have to maintain composure when you get sudden change of bounce which you experience in South Africa," the Delhi right-hander explained.
He further added, "Other pitches bounce as well around the world but the bounce is steep here. It can be quite steep from length also. Those are things that you need to mentally tune yourself to get over and adjust to, accept that this is going to be major part of batting in South Africa."
The 29-year-old skipper said they were well equipped on their last tour (2013) to the "Rainbow Nation" after having played the ODIs first.
"Last time when we came here, we experienced (bounce) initially in ODI series. By the (time) Test matches (began), we were all well equipped and we knew how the wicket is going to behave. We played them much better," Kohli, who has played 64 Tests, said.
Kohli said the Indian batsmen were in "much better shape" to counter South African quicks in the second Test after having learnt from mistakes in Cape Town.
"The first game gave us lot of exposure to that. This pitch is going to be pretty similar in terms of pace and bounce. But I feel, definitely the batting order, through the mistakes that we committed in the first game, and through the experience in the first game, we are in much better shape to counter their bowling attack in this game," he said.