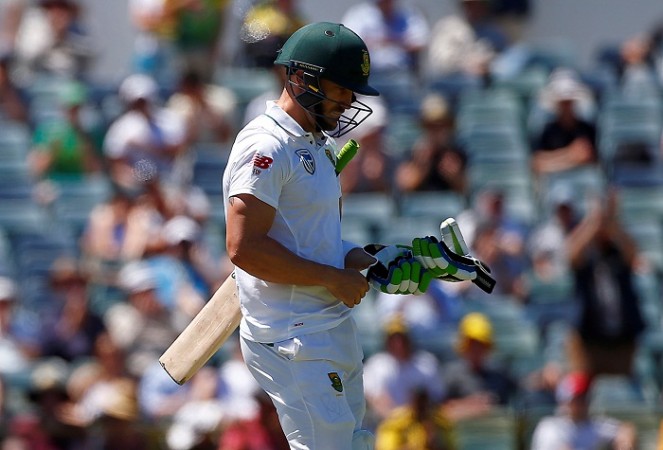 An "unknown" pitch awaits South Africa and India in the second Test at Centurion's Supersport Park, according to hosts captain Faf du Plessis.
The two teams will face off tomorrow (January 13). Virat Kohli-led India trail 0-1 in the three-match rubber. The opening contest was won by the Proteas by 72 runs in Cape Town.
Also read: SA-India series schedule, squads, Live streaming info
There was a lot of talk about the pitch at Newlands in first Test. It assisted the bowlers, with the highest total in the match being 286, by South Africa in the first innings. Vernon Philander took a career-best 6/42 in the second essay as India failed to chase 208 and were all out for 135.
Both Du Plessis and Kohli had good reviews of the 22-yard strip in Cape Town. The Indian desribed it as an "outstanding" pitch. Now, again the focus is on the pitch, which might prove a surprise to both sides.
"For us, at the moment, it's unknown. We'll see how it plays over the next five days. For us to get the conditions we would like, the ball must spin as little as possible," Du Plessis said at the pre-match press conference today (January 12).
The right-handed batsman admitted that they had asked for a pitch with pace and bounce.
"The wicket looks a bit browner than I thought it would be. From what I got from the groundsman, the grass on the wicket has been burned from the heat last week when it was very hot. We've asked for pace and bounce, so hopefully we will get that over the next five days," he said.
Yesterday (January 11), chief groundsman Bryan Bloy said it will not be a green top.
"There is no rain forecast from Thursday (January 11) and I am hoping that the pitch will be a good one but it will definitely not be a green top. We are doing our best to put together a good wicket and the challenge is for the boys to rock up here and do their thing," he said.