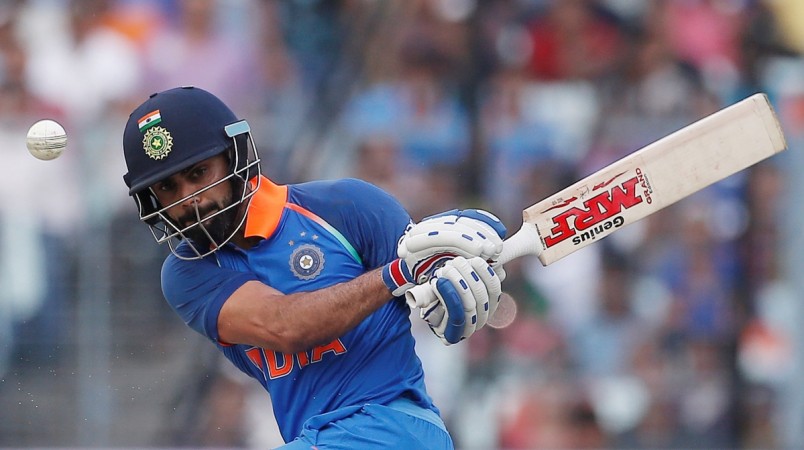 India face an uphill task at Kingsmead, Durban in the opening One Day International of the six-match series against South Africa on Thursday (February 1).
After losing the Test series 1-2 to the hosts, the Virat Kohli-led side will be hoping to do well in the 50-over format. They are the number two team in the world and the Proteas are on top in the ICC Rankings.
Also read: SA-India series schedule, squads, Live stream info
The venue for the first ODI favours South Africa heavily. They have never been beaten in Kingsmead by India since the two met for the first time, also the ground's ODI debut, in 1992.
South Africa hold a 6-0 advantage against India in Durban. The the other contest between the teams was abandoned due to rain, in 1997. Overall, the hosts maintain an impressive ODI record at Kingsmead. They have won 30 of the 35 matches played.
MS Dhoni set for his final tour
The current Indian line-up though is capable of breaking the duck in Durban. Kohli, Rohit Sharma, Bhuvneshwar Kumar and others have proven themselves in the format and will be keen to get their first win over South Africa in Durban.
The home team will be without star batsman AB de Villiers, who has been ruled out injured for the opening three games.
Yesterday (January 30), Rohit said they were keen to win the series. He stressed on the fact that past records will not have any bearing on the current matches. Also, India have never won a bilateral ODI trophy in the "Rainbow Nation".
"I don't think these things matter (past records) because so many things change. The teams have changed. The generations have changed. It's a 50-over game, so you get time. Even if the first 10 overs go bad, you can always come back," the opener said.
South Africa vs India ODIs in Durban (SA 6, India 0, 1 No Result)
December 17, 1992 - SA won by 39 runs
February 12, 1997 - No Result
February 13, 1997 - SA won by 17 runs
October 26, 2001 - SA won by 6 wickets
November 22, 2006 - SA won by 157 runs
January 12, 2011 - SA won by 135 runs
December 8, 2013 - SA won by 134 runs