South Africa is a special place for MS Dhoni and also for the Indian team. It is in the "Rainbow Nation" that Dhoni won his first ICC trophy as India captain. It was in 2007 when he led the "Men in Blue" to World Twenty20 trophy.
Also read: SA-India series schedule
Now, the 36-year-old gets ready for another tour of South Africa, which is likely to be his last in the country. From tomorrow (February 1), India will face the hosts in six One Day Internationals and three Twenty20 Internationals.
Also read: CSK squad for IPL 2018
Dhoni, who retired from Test cricket in 2014, in all likelihood will bid goodbye to limited-overs formats after the ICC World Cup 2019 in England. There won't be another bilateral limited-overs series involving India and South Africa in the "Rainbow Nation" at least till December 2019.
India might return to South Africa in 2020 or beyond by the time which Dhoni may not be part of the team. And ICC World T20 2020 is in Australia. Even if he wants to continue till then, it is highly unlikely that South African crowds will get to see Dhoni playing again in India jersey.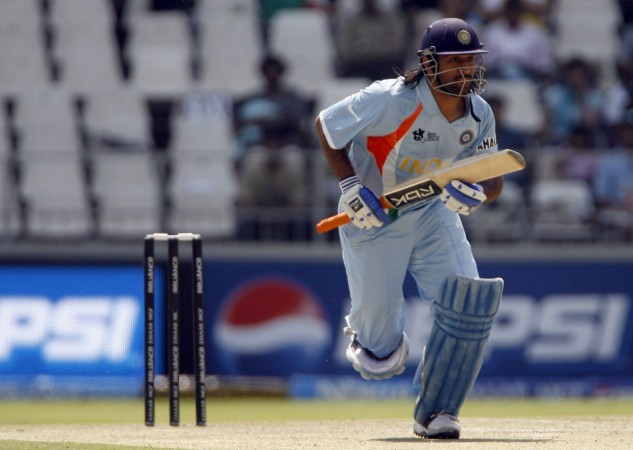 It was in South Africa that Dhoni made his T20I debut, on December 1, 2006. It was a forgettable debut for him as he was out for a duck. It was also India's maiden T20I, which they won by six wickets in Johannesburg against the hosts.
In September 2007, Dhoni's career changed. He captained India to World T20 title, defeating Pakistan in the final. September 24, 2007 is forever etched in the annals of Indian cricket history as Dhoni and his boys won the inaugural World T20 silverware in Johannesburg.
They were the underdogs and the triumph helped T20 get a major boost in India. And it gave rise to the Indian Premier League (IPL) in 2008.
Dhoni's popularity rose to new heights after South African sojourn. And from then on he went to conquer more peaks, taking India to 2011 World Cup triumph and also 2013 Champions Trophy. He is the only captain in history to have won all three ICC trophies.
So much happened for Dhoni in 2007. With India sent packing from 50-over World Cup in the first round itself from the Caribbean islands, Dhoni's house was attacked following that debacle. And few months later same year, he was adored by the fans.
Other special memories for Dhoni from South Africa are being part of India's first-ever Test win in 2006. He also led India to a Test win against South Africa in 2010. Rahul Dravid, Dhoni and Virat Kohli are the only three Indian skippers to have won a Test on South African soil.
Dhoni has been India's greatest limited-overs captain. Now, he is just a player and happy to guide his successor Kohli. He is still important in the format and is on the verge of another milestone, needing 102 runs to reach 10,000 ODI runs.
The right-hander will be hoping to achieve this major personal milestone in South Africa and leave the country with happy memories including historic series wins, which India have never managed.
It is one final time in Africa for Dhoni.
MS Dhoni's international career numbers
Tests: 90 matches, 4,876 runs, 6 100s, 33 50s
ODIs: 312, 9,898 runs, 10 tons, 67 fifties
T20Is: 86, 1,364 runs, 1 fifty