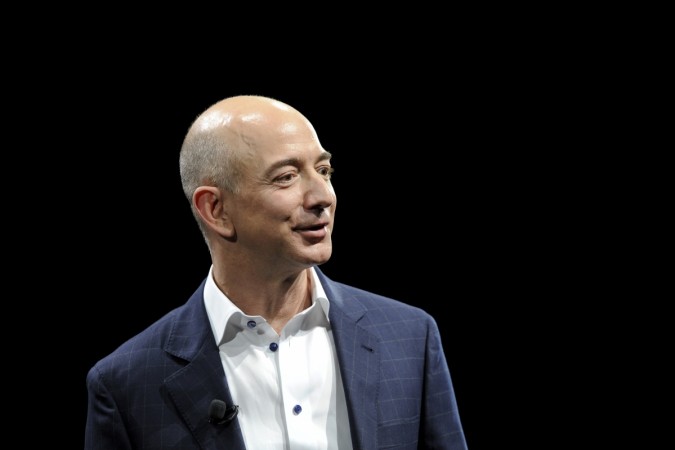 Amazon's acquisition of West Asia's e-commerce company Souq on Tuesday not only gave it a foothold in the lucrative Gulf region but also catapulted founder-CEO Jeff Bezos to become the world's second-richest person, ahead of Berkshire Hathaway's Warren Buffett. Based on Amazon's closing share price on Wednesday, Bezos's net wealth stood at $75.6 billion.
On Wednesday, the share price of Amazon had closed at $874.32, up 2.14 percent from its previous close.
Till a few days ago, Bezos was the world's third-richest with a wealth of $72.8 billion, below Buffett's $75.6 billion, according to the Forbes 2017 Billionaires List. Microsoft co-founder Bill Gates was at the top, with a fortune of $86 billion.
Bezos's wealth has risen sharply since the victory of Donald Trump in the US presidential elections last November, with an addition of $7 billion since Trump's election, reported the Bloomberg, adding that he had gained $10.2 billion this year alone, making it the third-biggest on the Bloomberg index in 2017. The top two gainers are China's Wang Wei ($18.4 billion) and Facebook Inc. founder Mark Zuckerberg ($11.4 billion).
Amazon on Tuesday acquired Souq for an undisclosed amount but the American firm's adviser Goldman Sachs billed the deal as "the biggest-ever technology M&A transaction in the Arab world", according to Reuters.
Souq said the acquisition was consistent with the values of the two firms. "Amazon is a great fit with us. We have a lot of common values and it is all about innovation, technology and the type of customer experience and thinking that Amazon has," Reuters quoted Souq.com co-founder and chief executive Ronaldo Mouchawar as saying.