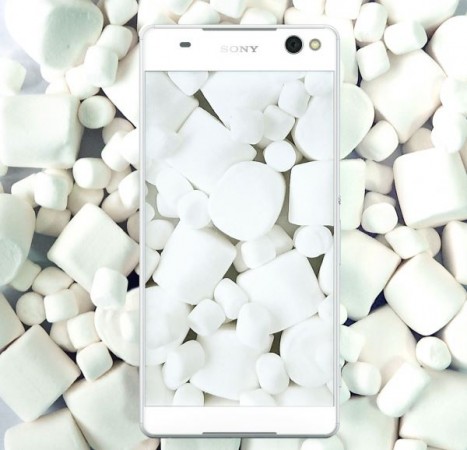 In October 2015, the software support pages of select Xperia phones including the Xperia M4 series running Android v5.0.2 OS were revised to suggest that the devices would skip the v5.1 firmware and get the Marshmallow OS directly.
But to everyone's surprise, Sony in January 2016, rolled out the incremental v5.1 Lollipop update to Xperia C4, C5 Ultra and just few days ago to Xperia M5 and M5 Dual series phones.
Read more: Sony Xperia C4, C5 Ultra series gets Android 5.1 Lollipop; Marshmallow update to release soon
This apparently puzzled many fans, and one Sony phone user, who goes by the name Heung Yut Ki ‏(@KarCerKK), directly questioned the company's official Twitter handler Xperia News, whether his Xperia M4 series device would receive Lollipop or Marshmallow.
To that, the company replied that Xperia M4 Aqua will directly receive the latest Android v6.0 update. But, it chose to remain silent on release time-line details.
We believe Sony will take another month or two to release Android M to M4 Aqua, as the company is more likely to commence update roll-out for flagship phones first and then to mid-range phones.
Also read: Sony Xperia C5 Ultra, M4 Aqua, M5, Z4 series Android Marshmallow release roadmap revealed
Sony devices, which are confirmed to get Android Marshmallow update are Xperia Z5, Xperia Z5 Compact, Xperia Z5 Premium, Xperia Z4 Tablet, Xperia Z3+, Xperia Z3, Xperia Z3 Compact, Xperia Z3 Tablet Compact, Xperia Z2, Xperia Z2 Tablet, Xperia M5, Xperia C5 Ultra, Xperia M4 Aqua and Xperia C4.
Also read: Google Android 6.0 Marshmallow: 7 key features you need to know
In a related development, Sony has released an incremental update with build numbers 26.1.A.3.92 and 26.1.B.3.91 to Xperia M4 Aqua (E2303) and M4 Aqua Dual (E2333), respectively in the Nordic region, reported Xperia Blog.
These firmwares are said to be minor updates probably to fix some bugs and enhance performance of the device.