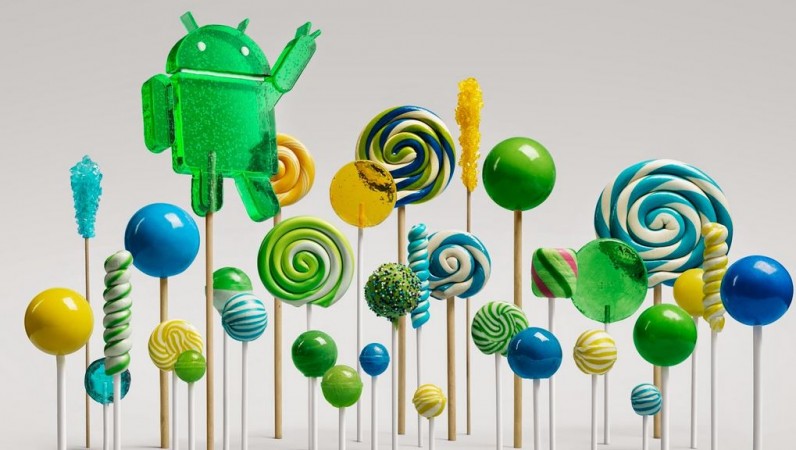 The mobile arm of Sony has released a new teaser video, promising the new Android 5.0 Lollipop to select Xperia Z series devices in a few months' time.
Sony Mobile US' Halloween special video teaser titled - 'No trick. All Treat' - has promised that the new Android 5.0 Lollipop will be rolled out to select Xperia Z devices in early 2015.
In the video, a human hand is seen trying to take out an Xperia Z series smartphone with a red-hued lollipop wallpaper from a large bowl, shaped in Android-bot head, but a monster hand snatches the phone back to the container.
Though the video is funny, the message - "Android 5.0, Lollipop available on select Xperia® Z devices starting early 2015" - at the end of the clip does give mixed signs.
The mention of 'select Xperia Z devices' is contradicting the company's 16 October blog post, which clearly stated Sony's entire Xperia Z series devices will get the Android Lollipop OS update.
Sony had specifically listed - Xperia Z Ultra GPE (Google Play Edition), Xperia Z, Xperia ZR, Xperia ZL, Xperia Z1, Xperia Z1s, Xperia Z Ultra, Xperia Z1 Compact, Xperia Z2, Xperia Z3, Xperia Z3v, Xperia Z3 Compact, Xperia Z3 Tablet, Xperia Tablet Z and Xperia Z2 Tablet - to get the new update but it now looks like some devices might not receive the Android update.
This brings back the episodes of Sony's previous goof-ups. In late November 2013, Sony had announced that the company is testing Android KitKat OS for Xperia SP, Xperia V, T and TX, giving a glimmer of hope to the fans.
But in September, the company gave an anti-climax to loyal Sony fans, who had agonizingly waited for close to 10 months to savour the sweet taste of chocolate-wafer flavoured Android update on their phones (Xperia SP, V, T and TX).
And now with latest video teaser, Sony has left many fans at tenterhooks.
Some fans have asked for clarifications at the comments section but the company is yet to respond.
[Also read: Android 5.0 Lollipop: Top Key Features of New Google Mobile OS]
Google's new Android 5.0 Lollipop OS comes with an overhauled design language material design, bringing interactive user interface, replacement of Dalvik with ART as its default runtime and many more tweaks for performance enhancements.